a
Naval Defense Industry News - France
Thales IFF equipment selected for French Charles de Gaulle aircraft carrier and Horizon frigates
As part of contracts awarded by the French Defence Procurement Agency (DGA), DCNS has selected Thales to equip the French Navy's Charles de Gaulle aircraft carrier and the two French Horizon-class frigates with latest-generation IFF[1] identification systems. The installation of these new systems, part of Thales's BlueGate product family, will overcome the limitations of the systems currently in service and provide the vessels with an effective Mode 5 / Mode S capability.

The upgrade to the latest NATO IFF standard will enable the warships to perform military missions with the highest levels of security, dependability and integrity (Mode 5), and better identify civil aircraft (Mode S).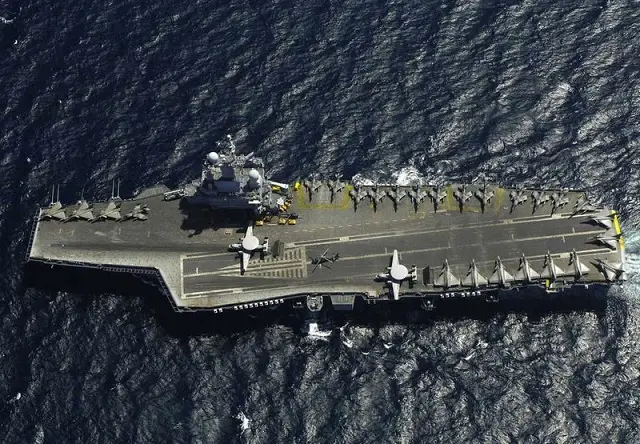 The French Navy nuclear-powered aircraft carrier (CVN) Charles de Gaulle (R91)
Picture: French Navy
The BlueGate IFF system was tested and validated during the international Bold Quest exercise in June 2013 in the United States. The exercise was a key milestone for Thales, providing an opportunity to demonstrate BlueGate's interoperability with allied systems, the guaranteed levels of IFF security it offers, and the fully certifiable compliance of the BlueGate family of IFF products.

BlueGate IFF systems from Thales are already installed on the French Navy's Jean-Bart anti-aircraft frigate and successfully passed Sea Acceptance Tests (SATs) in October 2013. The Jean-Bart was the first French Navy vessel with an operational Mode 5 capability, soon to be followed by the Cassard anti-aircraft frigate.

As one of the global market leaders in IFF identification, Thales provides a complete range of IFF solutions to meet the current and future needs

Of the armed forces. More than 17,000 Thales IFF products have been installed to date on 100 types of aircraft, land-based platforms and naval vessels around the world.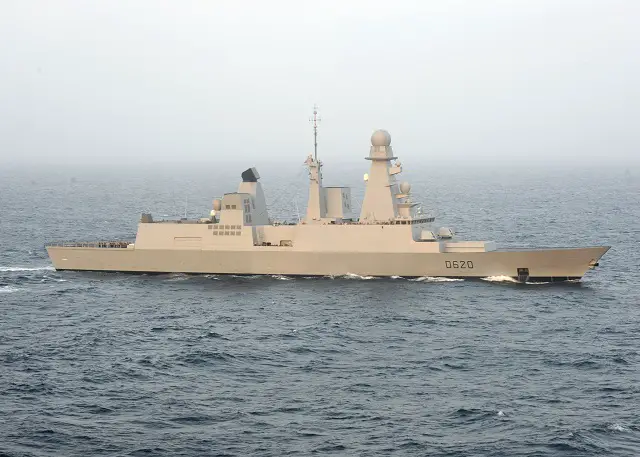 The French Navy destroyer FS Forbin (D620) in the Arabian Sea
(U.S. Navy photo by Mass Communication Specialist 2nd Class Rafael Figueroa Medina/Released)