a
Naval Forces News - Republic of Singapore
New Professional Partnership Between Republic of Singapore Navy and IMarEST

The Republic of Singapore Navy's (RSN) training pipeline has been accredited by the Institute of Marine Engineering Science and Technology (IMarEST) to establish a streamlined route for marine engineers and technologists which maps each individual's professional qualifications against IMarEST membership from Technician to Chartered Status.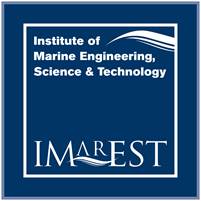 The Institute of Marine Engineering, Science and Technology (IMarEST) is the leading international membership body and learned society for all marine professionals. The IMarEST is the first Institute to bring together marine engineers, scientists and technologists into one international multi-disciplinary professional body. It is the largest marine organisation of its kind with a worldwide membership of 15,000 based in over 100 countries.
The accreditation is open to RSN's Naval Officers, Naval Warfare System Engineers and Experts, and Naval Divers. The new relationship was marked by the presentation of accreditation certificates to RSN's Head of Naval Training, Colonel (COL) Alex Yit, in a ceremony witnessed by RSN's Chief of Navy, Rear-Admiral Ng Chee Peng, on Thursday 23 January.

"The RSN-IMarEST Streamlined Accreditation Programme offers a platform through which RSN personnel can be recognised externally through established professional standards. The IMarEST titles signify professional recognition and attests to our servicemen knowledge, expertise and experience in a field," shared COL Yit.

Membership of IMarEST by the newly established streamlined route reduces the paperwork and amount of evidence required to be produced by individuals. It helps to speed up administration of membership and attainment of professional qualifications up to Chartered status. Members have the immediate advantage of access to IMarEST's virtual library and vast bank of technical information as well as other membership benefits.

"We are delighted to have established this close working relationship with the RSN," says David Loosley, Chief Executive of IMarEST. "The streamlined route embraces all elements of training, courses, and continuing professional development within a job or role and recognises the high level of training and professional development offered by the RSN. Now each of their officers will benefit from professional recognition, and an ongoing programme of training goals – an important aspect in staff retention."

The official documentation acknowledges that "The IMarEST recognises that the training offered to Republic of Singapore Navy is amongst the best in the world". Under the licence authority vested in it by the Engineering Council and its own Royal Charter, and in partnership with the RSN, this Streamlined Route covers all Naval Officers, Naval Warfare System Engineers and Experts, and Naval Divers, so they can apply for Corporate Membership and professional qualifications (e.g. becoming Chartered). The category of professional qualifications is dependent upon their specialisation, level of competence and experience."

Strong links with other navies
IMarEST also has a close working relationship with navies in the UK, Australia and New Zealand. They have established streamlined routes to Professional Recognition for the Royal Navy marine Engineering Branch, the Royal Navy Hydrographic, Meteorology and Oceanography Officers and Ratings; the RFA Marine Engineer and Systems Engineer Officers and Ratings; the Royal Australian Navy Electronic and Marine Technicians, Weapons Electronic and Marine Engineering Officer; and Royal New Zealand Navy Marine Engineering Officers and Ratings.