a
Naval Defense Industry News - Brazil
Airbus Defence and Space completes Brazilian P-3 Orion MPA modernisation programme
Airbus Defence and Space has delivered the last of nine P-3 Orion anti-submarine warfare (ASW) aircraft modernised with new systems and avionics for the Brazilian Air Force (FAB). The aircraft has been ferried from Seville, Spain to Salvador de Bahi´a, Brazil, where it will be based.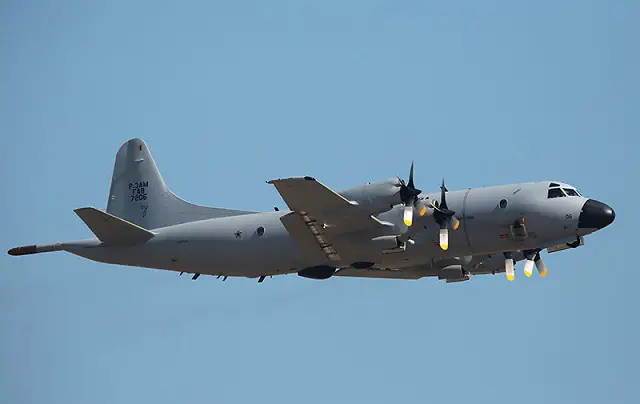 The nine aircraft were acquired by the FAB from the US Navy in 2006, along with three more to be dismantled for spares, and were upgraded at facilities in Seville and Getafe, near Madrid.
In the aircraft Airbus Defence and Space installed its Fully Integrated Tactical System (FITS) and a completely new suite of mission sensors, communications systems and cockpit avionics. In addition, the aircraft engines and structures were updated, extending the fleet ´s operational life for many years to come and providing Brazil with a modern and highly effective asset suitable for military and civic duties including anti-submarine, maritime patrol, search and rescue, and economic exclusion zone enforcement.
Under the terms of the contract, Brazil is benefitting from a comprehensive package of offsets including a range of industrial projects as well as training and research in the aerospace sector.
"This has been a large and complex programme and we are very proud of the work done in upgrading the Brazilian P-3 fleet. The FAB now has one of the most modern fleets in its class", said Antonio Rodri´guez Barbera´n, Head of Commercial for Military Aircraft with Airbus Defence and Space.
Airbus Defence and Space has modernised a total of 12 P-3 Orions, nine for the Brazilian Air Force and three for the Spanish Air Force.