a
Naval Industry News - Netherlands, Poland
Thales to supply mission suite for Polish Patrol Vessel ORP SLAZAK

The Polish Ministry of National Defenceand Thales have signed a contract for the delivery of the integrated combat system and related acceptance activities on board the ORP SLAZAK Patrol Vessel. The system will be fully operational in 2016. The vessel is the successor of the GAWRON multipurpose corvette programme.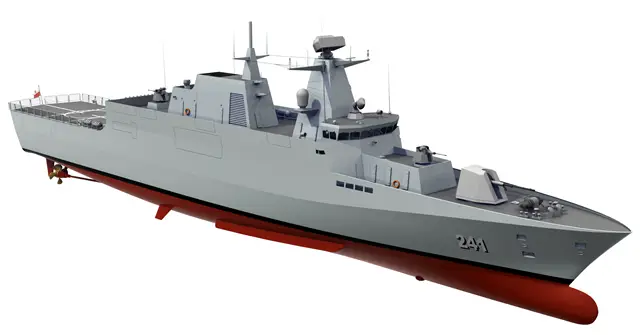 The future Polish Navy ORP SLAZAK is the successor of the GAWRON multipurpose corvette programme. Picture: Thales

In the scope of this contract, Thales will deliver main combat system components such as the TACTICOS Combat Management System,
SMART-S Mk2 surveillance radar
, STING-EO Mk2 (currently named the STIR 1.2 EO Mk2) fire control radar, MIRADOR electro-optical observation and fire control system and LINK 11/16 tactical data link system. Thales is also responsible for the combat system integration related to other systems to be installed on board the vessel,such as weapons, communication and navigation systems,as well as several third party-supplied sensors.
Gerben Edelijn, CEO of Thales Nederland: "We won this contract because of our state of the art technical solution which perfectly matched the customer's requirements. Taking the fierce international competition into account, this contract proves our position as no. 1 worldwide in naval mission systems."
Related to this contract, Thales has concluded agreements with a number of institutes and enterprises in Poland for transfer of knowledge and technology concerning maintenance, training of Combat Information Centre staff and software development.