a
Naval Forces News - US Coast Guards
First United States Coast Guard Alenia C-27J Spartan Arrives At Elizabeth City
The first C-27J to complete the Coast Guard's regeneration process arrived at the HC-27J Asset Project Office in Elizabeth City, North Carolina, Nov. 13, where it will be used to train and qualify Coast Guard aircrew and maintenance personnel, as well as develop flight and maintenance procedures for Coast Guard-specific mission profiles. Ultimately the aircraft will receive the equipment and systems needed to perform the full spectrum of Coast Guard missions.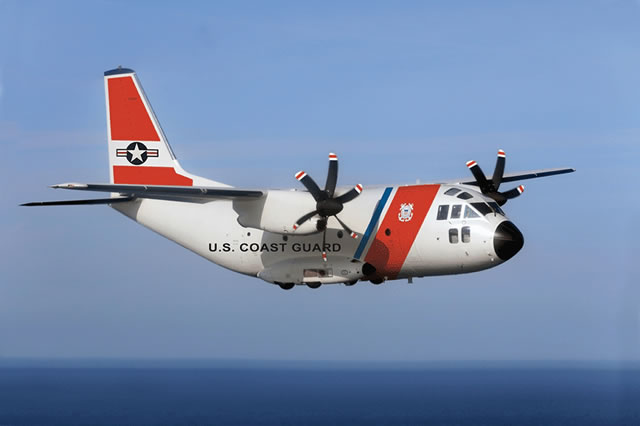 Rendering of C-27J in USCG colors
Regeneration is the complex process that leads to flight clearance of planes being re-activated from long-term preservation. Working at the 309th Aerospace Maintenance and Regeneration Group's facility in Tucson, Arizona, where 13 of the 14 C-27Js being transferred to the service are stored, the Coast Guard's regeneration team investigated the aircraft's history, verified the details of its configuration and inventoried the installed components, performed extensive inspections and necessary maintenance actions, and conducted a functional check flight. The plane was then released for transit to the APO.

While CG-2714 underwent regeneration, the APO commanding officer, Capt. Shannon McCullar, sent his executive officer, Cmdr. Peter Beavis, and operations officer, Lt. Cmdr. Kenneth Bethea, to Italy for training to be rated as C-27 pilots. The APO also prepared the hangar at the Aviation Logistics Center in Elizabeth City to house and support the aircraft.

A second C-27J should complete regeneration before the end of this year, and two others are expected to finish by mid-2015.