a
Naval Defense Industry News - USA
General Dynamics NASSCO Awarded $24 Million for Littoral Combat Ships Sustainment
General Dynamics NASSCO has been awarded a $24.1 million contract by the U.S. Navy for Littoral Combat Ships (LCS) sustainment execution in support of LCS' home-ported in or visiting San Diego. General Dynamics NASSCO is a business unit of General Dynamics.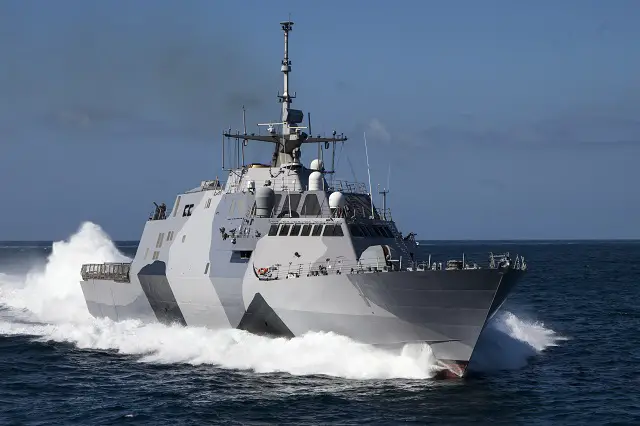 LCS 1, USS Freedom during high speed trials. Picture: Lockheed Martin
Under the contract, General Dynamics NASSCO will plan, furnish material and provide support and facilities to maintain and modernize twelve LCS-class ships. This contract covers both variants, Freedom and Independence. These ships are fast, agile, focused-mission platforms designed for operation in near-shore environments and capable of open-ocean operation.

"General Dynamics NASSCO has proven repair experience with a track record of delivering high-quality maintenance and modernization services to the U.S. Navy," said David Carver, vice president and general manager of repair at General Dynamics NASSCO. "We look forward to working with the Navy to support the sustainment of the Littoral Combat Ship program."

The contract has a total potential value of $96 million if all options are exercised.

General Dynamics NASSCO will serve as the prime contractor and will partner with General Dynamics Mission Systems and General Dynamics Information Technology.