a
Naval Defense Industry News - USA, Norway
Lockheed Martin Awarded Contract for Kongsberg JSM Integration on F-35 Aircraft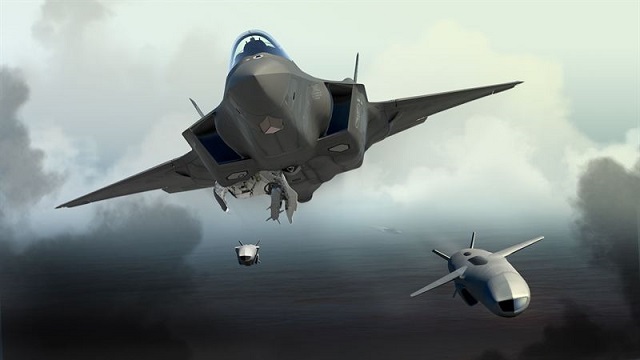 Artist Impression: An F-35 launching two JSM anti-ship missiles. Image: Kongsberg

The objectives of the study are to further mature JSM weapon design and to ensure compatibility of the weapon with the F-35. Work will be performed in Fort Worth, Texas (50 percent) and Kongsberg, Norway (50 percent), and is expected to be completed in March 2018. International partner funds in the amount of $10,000,000 are being obligated on this award, none of which will expire at the end of the current fiscal year. The Naval Air Systems Command, Patuxent River, Maryland, is the contracting activity.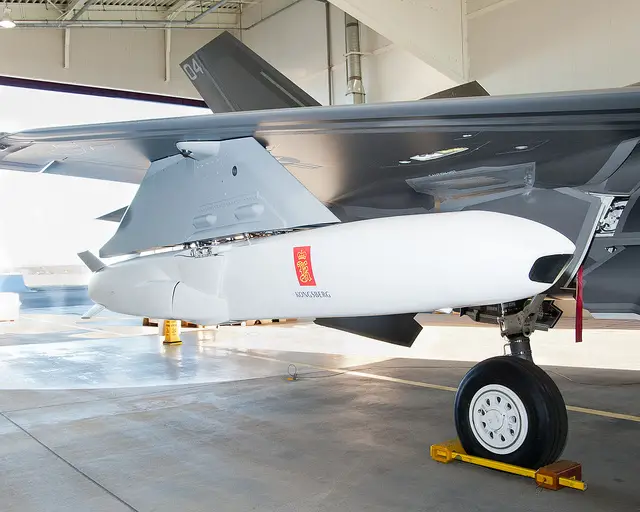 On 27 February 2013 Lockheed Martin carried out the first external fit check of the JSM on an F-35.
(Photo: Lockheed Martin)

Accoding to the Norwegian Ministry of Defence JSM is the only long-range anti-surface missile that is specifically designed to fit within the internal weapons bay of the F-35, and is being developed by the Norwegian company Kongsberg in partnership with the Norwegian Ministry of Defence. The missile provides the F-35 with operational characteristics, and enables it to fight the objects protected by advanced defense systems. This is vital in order to be able to perform all types of operations in the defense of Norway. JSM is scheduled to undergo a "Critical Design Review" in summer 2013, which will confirm that the design is sufficiently mature to be able to continue the integration efforts and that the missile is able to be a formal candidate for integration on the F-35.
Link to NSM/JSM technical datasheet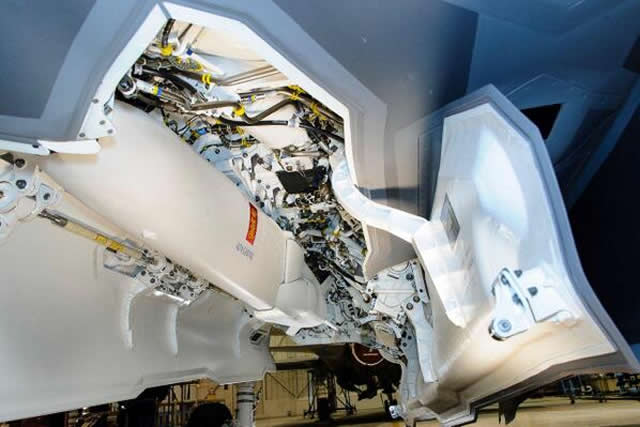 Joint Strike Missile (JSM) in the internal carriage bay of the F-35 Joint Strike Fighter (JSF) aircraft