a
Naval Forces News - France
Two French Navy ASW Frigates at Submarine Command Course 2015 in Norway
Since January 30, 2015, the French Navy
Georges Leygues class anti-submarine frigates
Primauguet
and
Latouche-Treville
participate in the combined training "Submarine Command Course 2015" in Norway. Involving a dozen frigates and submarines from several NATO countries (Norway, Denmark, the Netherlands, Great Britain and France), this annual coalition exercise helps develop the interoperability of European navies in the fields of anti-submarine warfare (ASW) and train submarine crews when faced with attacks from surface ships.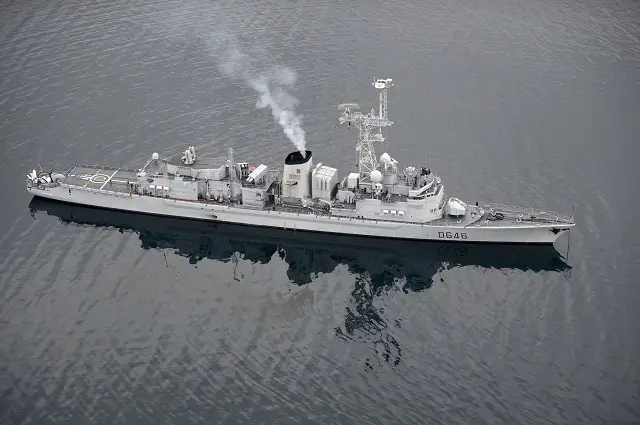 French Navy ASW Frigate Latouche-Treville off Norway. Picture: French Navy/C.Davesne

One of the main focus of Submarine Command Course 2015 is to train submarine commanders to respond as soon as possible - within seconds - in a situation of restricted maneuvering and intense stress. Frigates conduct high speed, variable course runs in the fjords or near the Norwegian coast, forcing the submarine to make quick decision to dive or take evasive action.

Besides these famous runs, advanced ASW exercises are also conducted (detection, tracking and attack of submarines, navigation training for protection of a valuable unit against torpedo attack by submarine ...) allowing everyone, including the French Navy frigates and their Lynx helicopters, to confront and enhance their operational expertise with Norwegian Danish, Dutch and British vessels.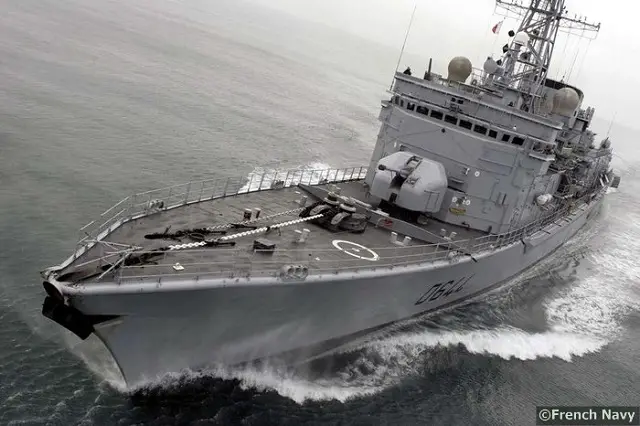 French Navy ASW Frigate Primauguet. Picture: French Navy

The Georges Leygues class anti-submarine destroyers (typed by the French Navy as frégates anti-sous-marines type F 70 ASM or anti-submarine frigates) are primarily designed for anti-submarines warfare (ASW) missions and to provide escort to the French carrier battle group and SSBNs. Vessels of the class received upgrades to their combat systems which increased their self protection against air threats and made them capable warships for anti-surface warfare (ASuW) as well.

Link to Georges Leygues class technical datasheet