a
Naval Forces News - France, Egypt
Official French Navy Statement on the Sale of a FREMM Multi-Mission Frigate to Egypt
The French Navy (Marine Nationale) issued the following statement today regarding the sale of a FREMM Frigate to Egypt: (translated from French by Navy Recognition)

The sale of a multimission frigate (FREMM) by DCNS to Egypt has been formalized. To respond to the request formulated by Egypt, the sale transaction took shape in a very short time, not compatible with the usual procedures and the construction from scratch of a new vessel. The only solution to ensure on-time delivery iss therefore to deliver to Egypt one of the FREMM originally intended for the French Navy: The Normandie frigate currently in final systems fitting out in Lorient and property of DCNS.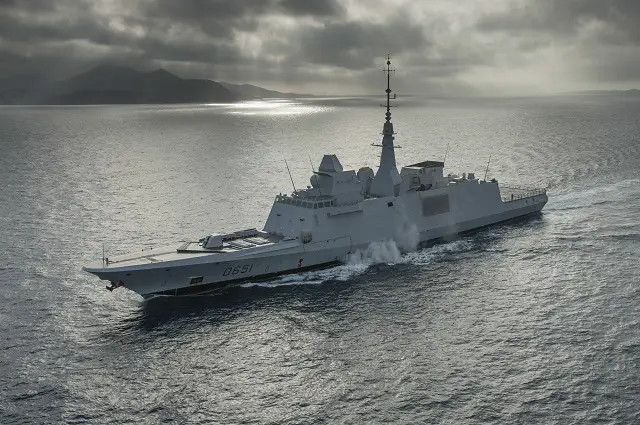 The FREMM Normandie arrives in Toulon in May 2014. Picture: R.Dal Soglio © Marine Nationale
In practical terms, the sale of FREMM Normandie to Egypt has a strong impact on the French Navy. This sale implies a complete reorganization of the crews of the current Normandie and Provence frigates both finalizing their trial periods.

Specifically the current crew of Normandie will be transferred to Provence upon signature of the contract. The homeport of Provence will be Brest naval base to ensure the rise to power of anti-submarine warfare capabilities on the Atlantic coast as originally planned. The current crew of Provence will be reallocated for its part to Languedoc currently nearing completion.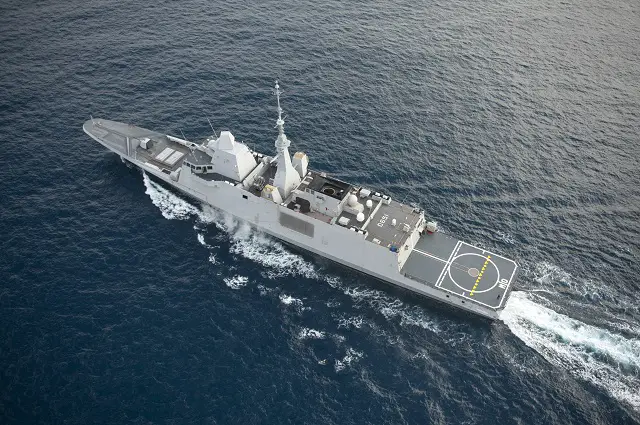 The FREMM Normandie arrives in Toulon in May 2014. Picture: R.Dal Soglio © Marine Nationale
This sale will result in the postponed arrival (for several months) of a FREMM in the naval forces and induce a one-year life extension of the
Montcalm
and
Jean de Vienne
ASW Frigates [ed.note Georges Leygues class]
. Their decommissioning is now expected for 2017 and 2018 respectively to enable the French Navy to continue to ensure operational needs on all oceans, 24/7, 365 days a year.
Beyond the human impacts and reorganizations that the sale of the FREMM
Normandie
implies for the French Navy, this sale is the recognition of the expertise of the French shipbuilding industry. It also reflects the operational credibility of the French Navy and the daily high professionalism of its crews
Navy Recognition's complete walk around onboard FREMM Normandie with the Combat System Program Manager at DCNS