Second Indian Navy Il-38SD Maritime Patrol Aircraft Modernized in Russia
.a
| | |
| --- | --- |
| | Russian Spoters photos show that the second Il-38SD Maritime Patrol Aircraft (MPA) of the Indian Navy (serial number IN301) conducting test flights out of Zhukovsky airfielf following repair works and modernization. The work conducted by Myasishchev (member of JSC Ilyushin) lasted about a year. The plane arrived in Russia in November 2015. |
a
Naval Aviation News - India
Second Indian Navy Il-38SD Maritime Patrol Aircraft Modernized in Russia
Russian Spoters photos show that the second Il-38SD Maritime Patrol Aircraft (MPA) of the Indian Navy (serial number IN301) conducting test flights out of Zhukovsky airfielf following repair works and modernization. The work conducted by Myasishchev (member of JSC Ilyushin) lasted about a year. The plane arrived in Russia in November 2015.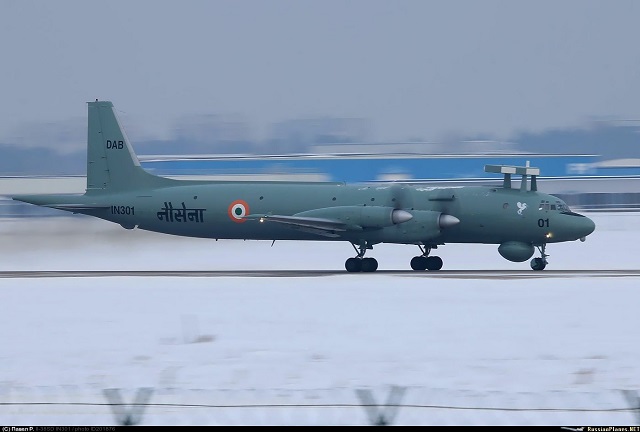 The second of five Indian Navy Il-38SD completed renovation in Zhukovsky. Picture taken on 09/12/2016 by Paul R. / russianplanes.net
This is the second of five Indian Navy Il-38SD "Sea Dragon" MPA to be modernized, following a deal between Indian and Rosoboronexport signed in 2012. Upgrade work includes a new search-and-sighting system.

The Sea Dragon is a multi-mission package that includes five subsystems. Anti-submarine warfare (radio hydroacoustics and MAD), search-and-rescue (EO system), sea and land surface surveillance (electronically scanned radar) as well as electronic support measures.

All five Il-38SD aircraft of the Indian Navy are part of 315 Squadron, based in Goa.