---
Almost all surface combatants of the Russian Navy (Voyenno-Morskoy Flot, VMF) will be fitted with the Paket-NK anti-submarine warfare (ASW) system, a source from the country`s defence industry told TASS.
---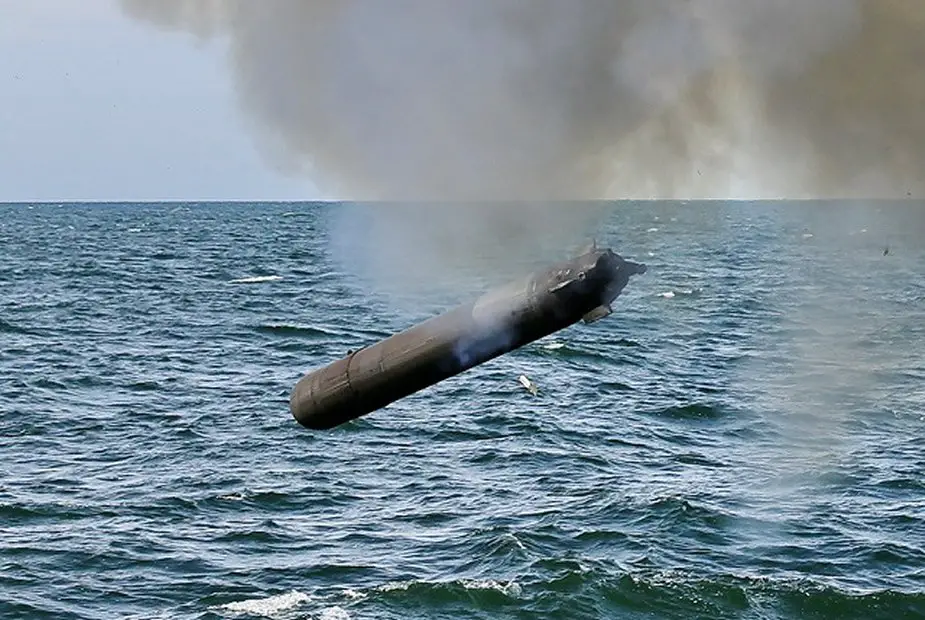 A live Paket-NK dual use anti-torpedo and anti-submarine torpedo is launched from the Steregushchiy-class corvette Boikiy (Picture Source: BMPD)
---
"The [Paket-NK] system has passed through its trials. All the naval ships, both brand-new frigates and corvettes and the cruisers being upgraded, are fitted with the Paket-NK. Moreover, the item is integrated even with the ships that are now being designed. Of course, every type of the ship has its own modification of the Paket-NK, with control panel, power supply system, and structure being the only differences. However, the combat components, namely, the MPT torpedo and AT anti-torpedo, are common for all variants," said the source.
The surface combatants of the Baltic Fleet (Baltiyskiy Flot), the Pacific Fleet (Tikhookeanskiy Flot), and the Northern Fleet (Severniy Flot) are supplied with weapons in the required quantities, he added. The Paket-NK ASW system has been designed by GNPP Region (a subsidiary of the Tactical Missiles Corporation (KTRV)).
---
© Copyright 2019 TASS. All rights reserved. This material may not be published, broadcast, rewritten or redistributed.
---