French M51 Ballistic Missile fails during test, self destructs shortly after launch
a
Naval Forces News - France
French M51 Ballistic Missile fails during test, self destructs shortly after launch
A French M51 SLBM (Submarine Launched Ballistic Missile) test has ended in failure after the missile self destructed shortly after its launch from the French Navy's Le Vigilant SSBN off the coast of Brittany on May 5th 2013.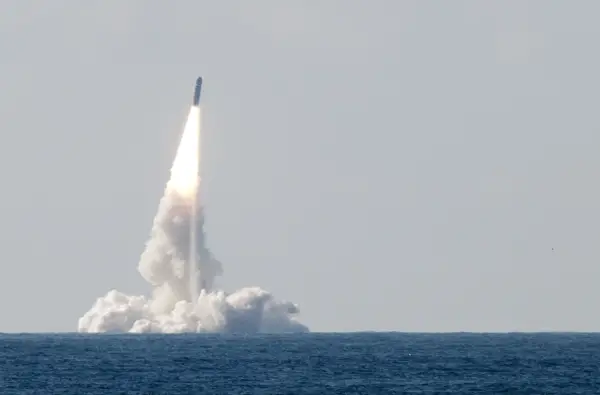 French SLBM M51
Archive Image
According to a French Navy statement, the exit of the missile from the submarine went smoothly and safely for the submarine and its crew.

During the first phase of the flight, an incident occurred and resulted in the destruction of the missile. At this stage the French Navy confirms the debris fell into the expected zone that was closed to sea and air traffic.

The French Navy implements the necessary means to ensure the safety of navigation. The debris will be recovered.

This incident marks the first failure in the six tests of the M51 so far which tests begun in 2006.

An official investigation will determine the causes of this failure.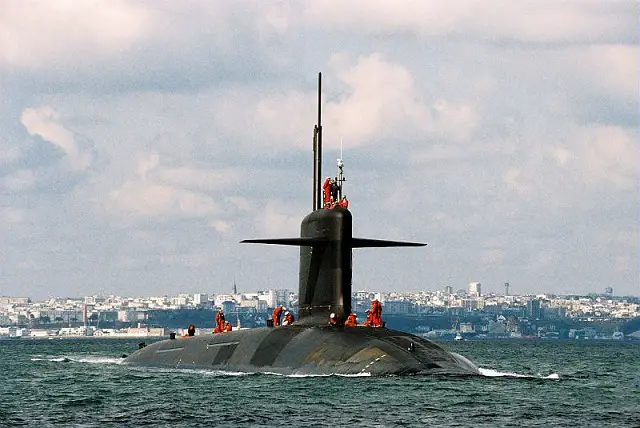 French Navy Ballistic missile submarine Le Vigilant
(Image: French Navy)

The explosion of the missile startled many people around the area in Britanny. Several witnesses explained they felt the ground vibrate while hearing a "loud noise".

This was the first test launch from Le Vigilant. The two previous submerged launches occured with Le Terrible SSBN in January and July 2010. The three other launches occured in 2006, 2007 and 2008 from a land based test center.

Le Vigilant is the third submarine of the Le Triomphant class SSBN. It was commissioned in November 2004.
Le Terrible is the fourth and last submarine of the Le Triomphant class SSBN. It was commissioned in September 2010.