a
LIMA 2013 Daily News - LIMA' 13 Press Release
The Langkawi International Maritime and Aerospace Exhibition: Delivering More of Asia
The Langkawi International Maritime and Aerospace Exhibition, from 26 to 30 March 2013, is fast becoming a must attend show for Asia. LIMA is a biennial event that gathers the world's leading maritime and aerospace companies in a week of high impact business and networking activities with special aerobatic and ship displays as highlights.

As Europe and the United States struggle with a worsening economy, the growth markets of Asia in the short and medium term are becoming ever important. In 2011, LIMA saw a 30% jump in space sales and record attendances of 150,000 visitors. A total of 52 countries were represented at the show comprising 297 delgates, 403 companies and 667 members of media.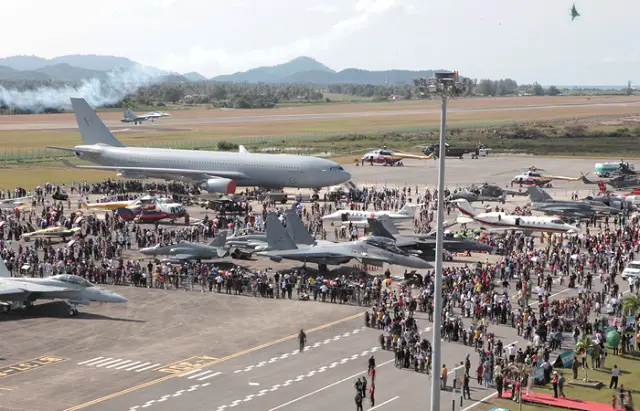 According to Mr Ahmad Dzuhri Wahab, Managing Director of HW LIMA Exhibitions, "LIMA is getting a lot of enquiries from new to market companies, which we attribute to the importance of the Asian market vis-a vis what is currently happening in Europe and the United States. Of course, we continue to drive growth by delivering more to our participants. Our new new tag-line "Delivering Asian Markets" encompasses our overall strategy to provide an effective and relevant platform in a region widely considered to be the world's leading growth area for aerospace and maritime".
"Number of key new programmes will be introduced at next year's event, foremost being the ASEAN Aviation Best Practices Awards, The LIMA '13 Shipbuiding and Shiprepair conference and the ASEAN Aviation Conference designed at boosting LIMA's global profile and increase participation." He added.
The new programmes are also aimed at achieving balance between LIMA's commercial and defence sectors which is now in favour of the latter.
With barely 8 months to LIMA'13, more than 70% of floor space has been sold with organisers forecasting a 10% growth in overall space sales. Registration and booking of space for LIMA'13 is now open and more information on the Langkawi International Maritime and Aerospace Exhibition 2013 can be found at
www.lima.com.my