---
According to a tweet published by the Spanish Armed Forces on July 28, 2022, the Spanish Agosta class submarine Galerna has conducted its first dive after the immobilization of its fifth major careening.
Follow Navy Recognition on Google News at this link
---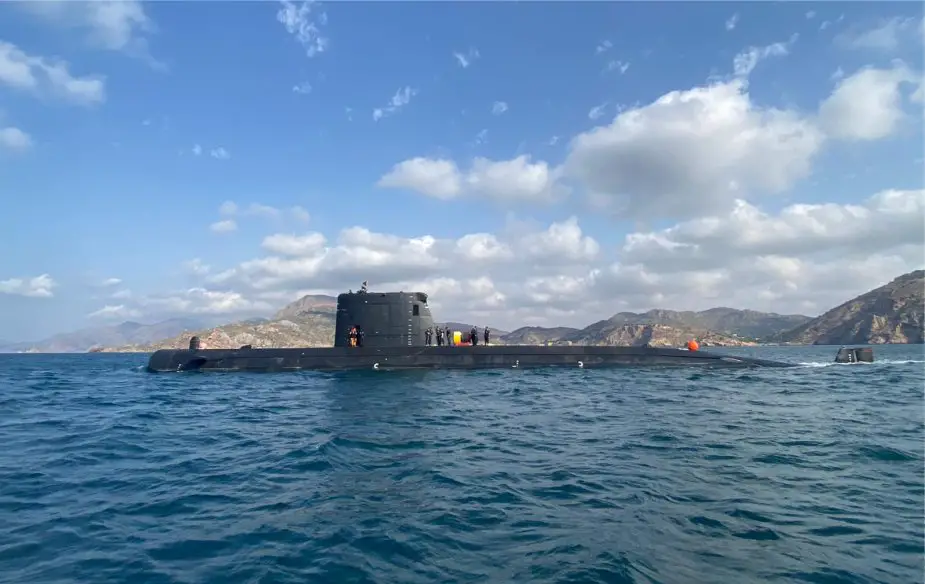 The Agosta class submarine Galerna at Cartagena. (Picture source: Spanish Armed Forces)
---
Galerna (S-71) is an Agosta-class submarine of the Spanish Navy, currently in service. She was built by Bazán at Cartagena, Spain. Galerna was launched on 5 November 1981 and commissioned on 21 January 1983.
The Agosta-class submarine is a class of diesel-electric fast-attack submarine developed and constructed by the French DCNS in 1970s to succeed the Daphné-class submarines.
The submarines have a length of 67 m (219 ft 10 in), a beam of 6 m (19 ft 8 in), and a displacement of 1,500 long tons (1,524 t) surfaced and 1,760 long tons (1,788 t) submerged.
The Galerna is armed with 20 torpedoes of three different types: ECAN L5 MOD4 (against submarines), ECAN F17 MOD1 (against surface ships) and ECAN F17 MOD2 (against both types of target).
The torpedoes are fired from 4 torpedo tubes, which are equipped with a pneumatic system for rapid loading and launching with a low acoustic signature. The same tubes are used to launch magnetic and acoustic-influenced mines of the MCC 23 type, and with minor modifications could fire anti-surface ship missiles.
---