a
World Navy Force News - Qatar/MBDA
Qatari Emiri Navy selects MBDA's MM40 Blk III antiship missile
The Qatari Emiri Navy will procure a batch of Exocet MM40 Block 3 missiles to equip its fleet of four Vita class Patrol Boats, US missile developer MBDA has said.

Exocet MM40 Block III model shown during Euronaval 2010
The new Exocet MM40 Block 3 is a latest generation of naval superiority missile. Its turbojet propulsion provides a significantly extended range and due to its GPS navigation it is able to strike a target designated by its geographical coordinates, while remaining compatible with existing MM40 launchers, MBDA said.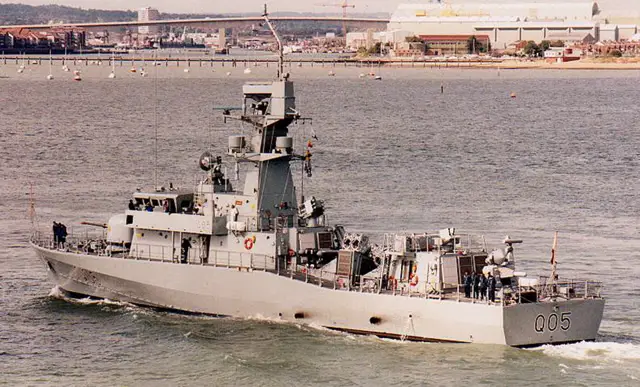 Qatari Emiri Navy Vita class Patrol Boat (source: Internet)
The EXOCET family has an OTH (Over The Horizon) firing capability and a range of other operational benefits including, low radar signature, late seeker activation, sea-skimming at very low altitude, enhanced target selection and ECCM (Electronic counter-countermeasures), high penetration capability against modern naval air defences.

MM40 Block3 has been ordered by the French Navy and will equip its variant of the Franco-Italian FREMM frigate. The French navy has carried out an operational firing of an Exocet MM40 Block3 from its Horizon class Chevalier Paul frigate