a
Naval Industry News - USA
General Dynamics Awarded U.S. Navy Contract for Virginia-class Submarine Design Improvement
General Dynamics Electric Boat has been awarded a $102.8 million contract modification by the U.S. Navy to provide research and development and lead-yard services for Virginia-class nuclear-powered attack submarines. Electric Boat is a wholly owned subsidiary of General Dynamics.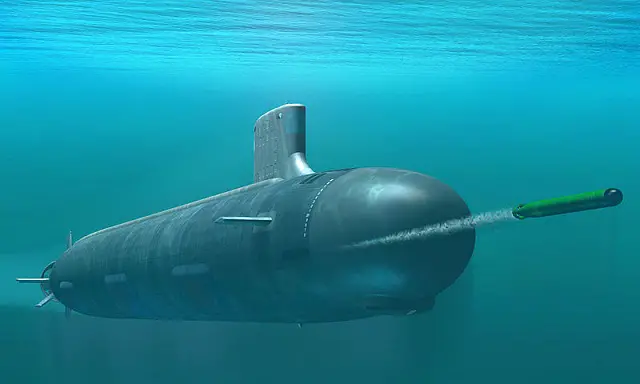 Artist Impression of a Virginia class submarine under water
(picture: US Navy)
Under the contract, Electric Boat will undertake development studies and other work related to Virginia-class submarine design improvements. Additionally, Electric Boat will perform research and development work required to evaluate new technology to be inserted in newly built Virginia-class ships.

This modification brings the cumulative value of the contract, initially awarded in 2010, to $1.1 billion.

This work will engage Electric Boat's engineering and design organization, which comprises more than 4,400 employees. Possessing proven technical capabilities, these employees work on all facets of the submarine life cycle from concept formulation and design through construction, maintenance and modernization, and eventually to inactivation and disposal.

Virginia-class submarines have been delivered on-budget and ahead-of-schedule, and displace 7,800 tons, with a hull length of 377 feet and a diameter of 34 feet. They are capable of speeds in excess of 25 knots and can dive to a depth greater than 800 feet, while carrying Mark 48 advanced capability torpedoes, Tomahawk land-attack missiles and unmanned underwater vehicles. In April 2014, the Navy awarded a $17.6 billion contract – the largest in Navy shipbuilding history – to build 10 additional vessels.