---
Safran is expanding its partnerships, with two Australian companies Advanced Navigation and Thomas Global Systems, to further the development of innovative and world-leading submarine technology in Australia.
---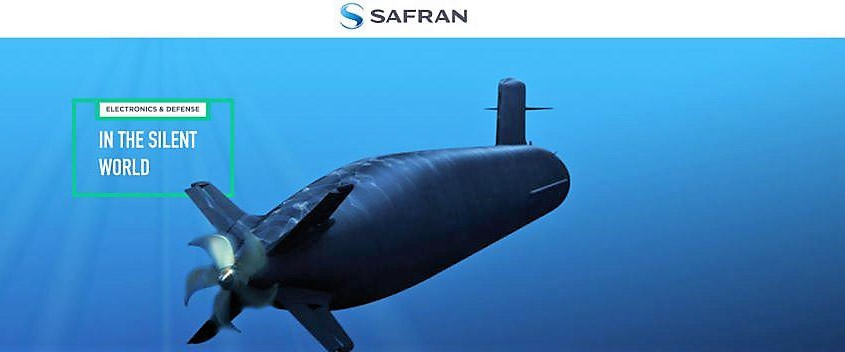 Safran image

---
To support Safran'scommitment to Australian industry capabilities, Safran Electronics & Defense Australasia (SEDA) has recently signed a Memorandum of Understanding (MoU) with Australian company Advanced Navigation, to cooperate on the development of inertial navigation systems for land and maritime defence applications. This MoU represents the first step towards close cooperation on the navigation market between Safran (a worldwide market leader) and Advanced Navigation (an inertial navigation expert with a proven export record). The first phase of this cooperation is focused on the navigation subsystem of the Future Submarine Program, and would see Safran and Advanced Navigation's engineers working together as part of a combined project team.
It is also intended that Safran's strategic partner, Sydney-based Company Thomas Global Systems, will also play a significant role in Safran's future submarine activities. The scope of the partnership—signed in early 2018 to manufacture the PASEO sighting system for Land 400 and 907—has been extended to cover the production of hardware for Safran's naval systems, including submarine optronics and navigation systems.
These two partnership agreements contribute to reinforce Safran's strategy which comprises two key components: the first is to grow the local subsidiary, Safran Electronics & Defense Australasia, by increasing its capabilities to better support the Australian Defence Force (ADF); the second is to partner with Australian companies to facilitate the exchange of technology and thereby enhance the capabilities of the country's defence industry.
"Webelieve this approach will have a positive and enduring effect on Australia's defence industry. We see this as the most effective path to bring cutting-edge submarine technology to Australia, and it will make real progress towards establishing sovereign capability for the Australian Defence Force," says Alexis de Pelleport, CEO of Safran Electronics & Defense Australasia.
---