a
Naval Defense News - Taiwan
Taiwan unveiled plan to upgrade its navy capabilities with new submarines and vessels
According to Taiwanese daily WantChinaTimes Taiwan's Navy Command Headquarters unveiled a 15-year upgrade plan for Taiwan's naval forces Thursday, under which the weapons systems of the country's major warships will all be upgraded.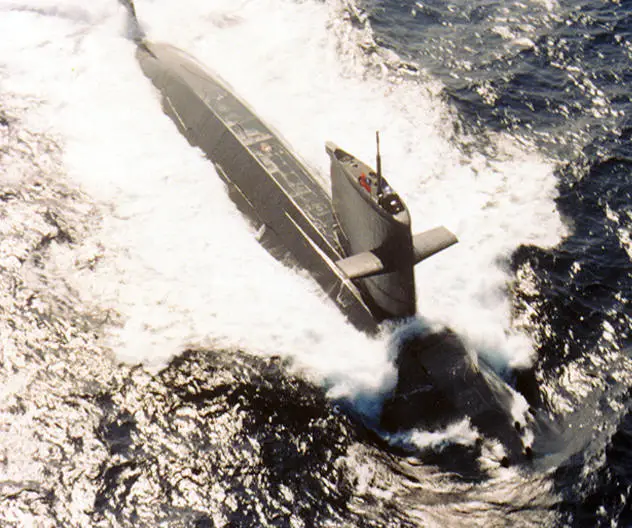 Hai Lung class submarine currently in service with the ROC Navy
(picture: ROC Navy)

The naval headquarters briefed the media on the plan while introducing its maritime warfare history exhibition room.
The headquarters said it has begun evaluating the feasibility of building submarines on its own, as the United States has yet to respond to Taiwan's requests to purchase eight diesel-electric submarines.
The US government approved the sale of eight diesel-powered submarines to Taiwan in 2001, but no progress has been made on the project since then.
Frustrated by the country's inability to procure the submarines, Taiwan's military has gradually started to consider building its own with US technological support, the Taipei-based United Daily News said in a special report last December.

The High Efficiency Wave Piercing Catamaran is Taiwan's Navy future Littoral Combat Ship solution under the Hsun Hai program.

Taiwan's Navy upgrade plan is not just about submarines: We reported in august that ROC Navy (Republic of China - Taiwan) unveiled a vessel currently under construction by the Lung-De Shipbuilding Corporation dubbed the "High Efficiency Wave Piercing Catamaran (WPC)".

With a length of 60.4 meters this corvette size vessel is designed for littoral operations. This Taiwanese "Littoral Combat Ship" is heavily armed for its size as it is fitted with no less than 16 anti-ship missiles.