---
Today's defence scenarios require absolute dominance of the airspace, irrespective of the threats and the operational complexity. The need for Integrated Air and Missile Defence (IAMD) solutions is even more significant since they allow a synergistic approach and the coordination in real-time of all available sensors and weapons, making it possible to counter any kind of threats. The advanced radar technology of Leonardo's KRONOS family fits perfectly into this ecosystem.
Follow Navy Recognition on Google News at this link
---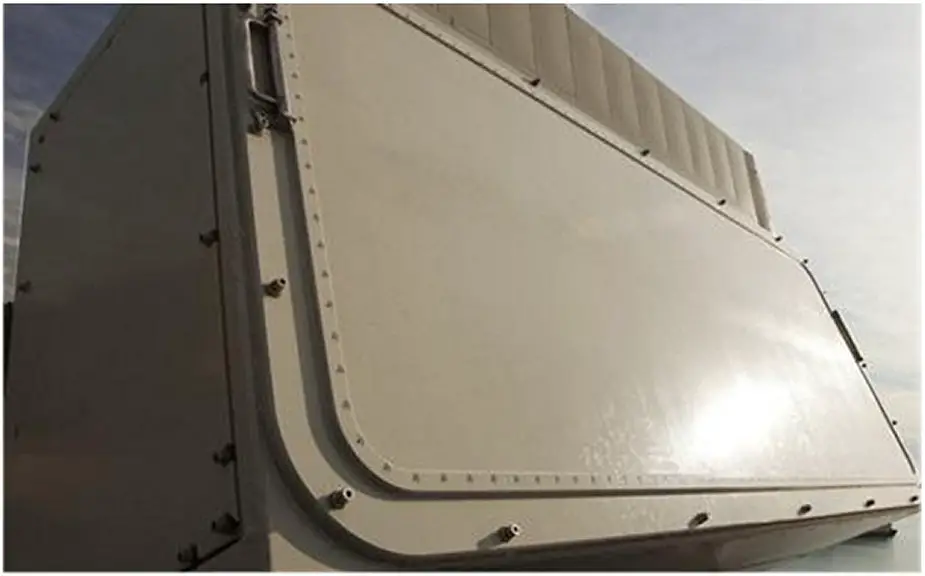 KRONOS NAVAL RADAR (Picture source: Leonardo)
---
The KRONOS radars, designed for the land and naval domain available in fixed and mobile versions, are equipped with multi-function and multi-mission capabilities and are guaranteed by the use of the AESA advanced technology (Active Electronically Scanned Array), developed in-house by Leonardo, which has its own Gallium Arsenide (GaAs) and Gallium Nitride (GaN) manufacturing capabilities.
Leonardo's KRONOS radars are fully equipped to exploit the technical characteristics of the radar and perform multiple radar functions simultaneously, whilst using the same radar to perform multiple operational missions.
Both land and naval variants can perform surveillance, track airborne targets and provide guidance for active and semi-active missiles.
The KRONOS systems automatically schedule and perform any activity classified as a priority within the current tactical scenario by scanning the search volume both in azimuth and elevation. Kronos Land and Kronos Grand are capable to perform target search while mechanically rotating in azimuth at 60 revolutions per minute. They are also characterised by sophisticated ECCM (Electronic Counter Counter Measures) which make it difficult for the enemy to detect the presence of the radar.
Kronos family includes the KRONOS Naval, KRONOS Grand Naval, KRONOS Power Shield and the KRONOS Dual Band.
In addition to Italy, several customers around the world, including South America, the Middle East and the Far East, have already chosen the advanced and continuously updated technology of the Kronos family.
Smart radar networks based on KRONOS have also been already implemented by Leonardo for prominent customers, through Leonardo specific, specialised and Cyber-Secure Command, Control and Communication solutions, proving on the field their technical and operational effectiveness.
---