a
Naval Industry News - USA
HII to Maintain and Modernize Los Angeles-class Submarine USS Columbus (SSN-762)
Huntington Ingalls Industries announced today that its Newport News Shipbuilding division has been awarded a $57.8 million contract to perform planning in support of maintenance and modernization efforts on the submarine USS Columbus (SSN 762). If all contract options are exercised, the total value of the work would be $288 million.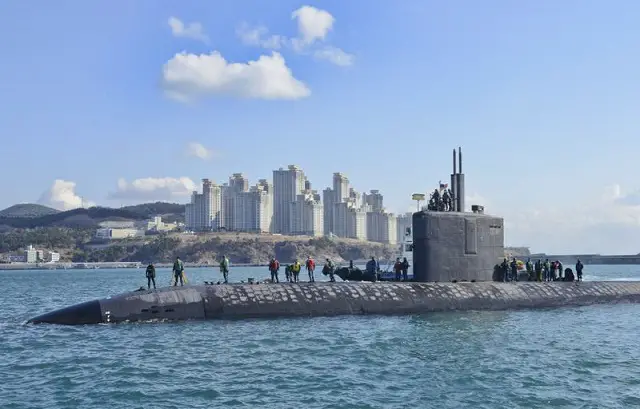 The submarine USS Columbus (SSN 762), seen here in the Republic of Korea in 2014, will undergo maintenance and modernization at HII's Newport News Shipbuilding division. Work is expected to be completed in May 2019. U.S. Navy photo

Contract work will include maintenance and restoration of the ship's hull structure, tanks, propulsion systems, electric plant, auxiliary systems, armament and furnishings, as well as numerous ship alterations. Work will begin immediately and is expected to be completed in May 2019.

"Modernization and maintenance of our nation's submarines is vital to the readiness of our Navy partner," said Jim Hughes, Newport News Shipbuilding's vice president, submarines and fleet support. "We look forward to doing our part to provide these services with the highest quality, on budget and on schedule."

Newport News is one of only two U.S. shipyards capable of building nuclear-powered submarines and has completed hundreds of ship repair projects for the U.S. government, ranging from paint repair to complete hull and machinery renovation.