a
Naval Forces News - USA
U.S. Navy Network-Enabled Standoff Weapon JSOW C-1 Completes Developmental Test
The U.S. Navy completed integrated test and evaluation of its first maritime, network-enabled weapon, the Joint Standoff Weapon (JSOW) C-1 Jan. 7 at the Sea Range at Point Mugu, California.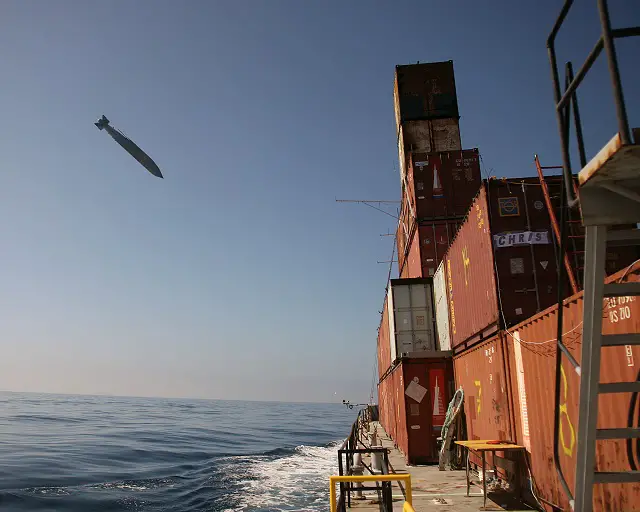 A Joint Standoff Weapon (JSOW) C-1 in flight off the coast of California in 2011. A JSOW C-1, similar to the one pictured, completed it last free-flight test as part of integrated test and evaluation in January 2015. (U.S. Navy photo)
The final developmental free flight test of the JSOW C-1 demonstrated the weapon's effectiveness against maritime moving targets, an essential capability to support the Navy's anti-surface warfare mission.

"As we pivot to the Pacific, our capability to employ networked precision strike across our kill chains and engage in offensive anti-surface warfare is key to maintaining our strategic dominance in that theater," said Capt. Jaime Engdahl, the Navy's Precision Strike Weapons (PMA-201) program manager at Patuxent River. "I am proud of our Navy and Raytheon team's commitment to providing these advanced capabilities to the warfighter."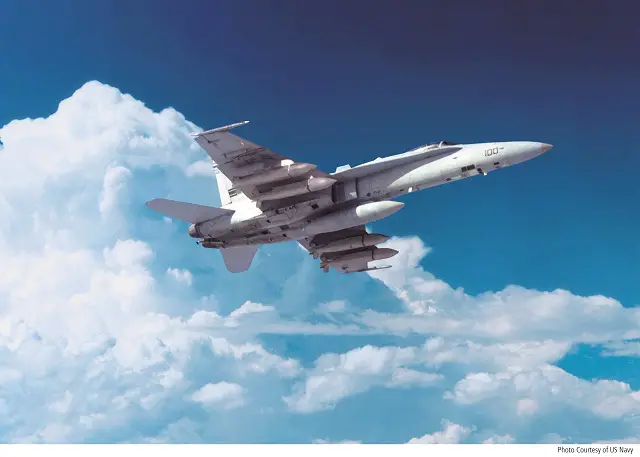 US Navy F-18 with JSOW (Picture: Raytheon)
An update to the JSOW-C, the C-1 variant incorporates a two-way strike common weapon datalink enabling a moving maritime target capability. It is equipped with an imaging infrared seeker and an autonomous target capability to attack targets with precision accuracy.

During the test, the JSOW-C1, released from an F/A-18 Super Hornet, scored a direct hit to a moving maritime target and met all primary test objectives, Engdahl said. This event proved the system's readiness to begin operational test next month.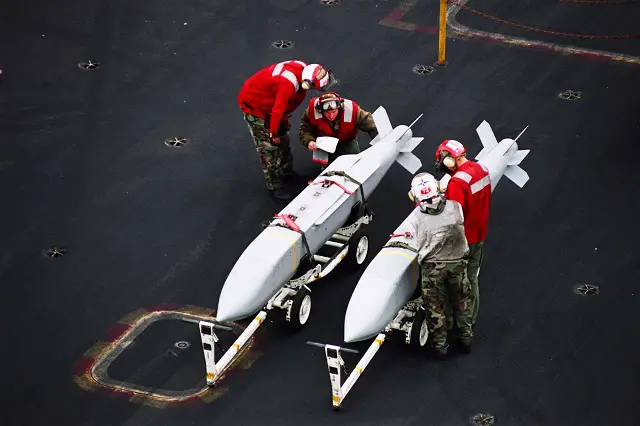 Aviation Ordnancemen assigned to G-1 Division inspect Joint Stand Off Weapons (JSOW) aboard USS Abraham Lincoln (CVN 72) before transferring them to waiting aircraft. Picture: US Navy
When operational test commences, Air Test and Evaluation Squadron (VX) 9 will be responsible for implementing real-world scenarios using the JSOW C-1 to verify that the weapon's capability, suitability and design will be fully responsive to warfighter needs.

"Operational test will provide the additional data points we need to further assess the weapon's capabilities, as well as assess the JSOW C-1 in an operationally representative environment," said Cathy Metz, JSOW deputy program manager.

The weapon is slated for delivery to the fleet in 2016 after the successfully completion of OT.

When operational, JSOW C-1 will provide joint force commanders with an affordable, air-delivered, standoff weapon effective against both moving maritime targets and fixed land targets.