a
Naval Defense Industry News - USA
Boeing to Provide Additional AN/SLQ-25C Nixie Torpedo Defense Systems to U.S.Navy
Boeing, through its Argon ST subsidiary, will provide the U.S. Navy with five additional AN/SLQ-25C surface ship torpedo defense systems, continuing more than two decades of helping protect ships and sailors around the world.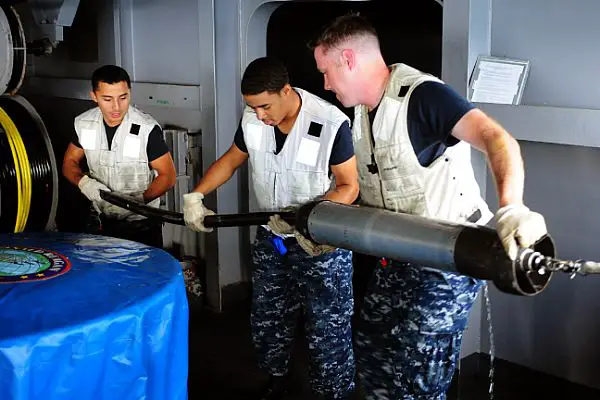 PACIFIC OCEAN (Sept. 13, 2010) Operations Specialist 2nd Class Josue Jimenez, left, Operations Specialist Seaman Brendan Wells-Arrington and Operations Specialist 3rd Class Steven Sittner recover the Nixie stream and module as it is reeled onto the fantail of the aircraft carrier USS Ronald Reagan (CVN 76). Nixie is a passive decoy system that provides countermeasures against torpedo attacks. Ronald Reagan is underway in the Pacific Ocean conducting drills in preparation for an upcoming deployment. (U.S. Navy photo by Mass Communication Specialist 3rd Class Alexander Tidd/Released)
Known as "Nixie", the system lures torpedoes away from intended targets by mimicking a ship's acoustic signature. It is currently installed on all U.S. Navy combatant ships and the vessels of more than 20 other naval forces.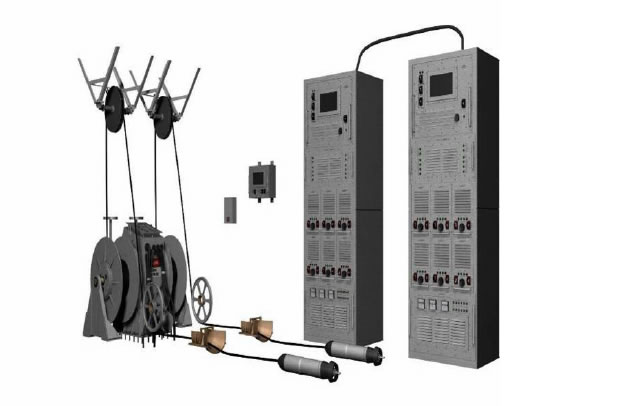 Boeing/Aragon ST AN/SQL-25C "Nixie" torpedo decoy system
"For more than 20 years, Nixie has provided sailors with protection and peace-of-mind, and this contract ensures our partnership with the U.S. Navy will continue to grow," said Mark Bock, director of Maritime Defensive Systems at Argon ST. "With a new, state-of-the art, streamlined production line for the towed body component, we continue to maximize Nixie's capability and affordability for our global customers."

Argon ST is the sole contractor for the design, development and manufacture of this electro-acoustic decoy system. Work under the $6.5 million contract, will be done in Lemont Furnace and Smithfield, Pa.