a
Naval Forces News - Russia
Russian Navy Commissions New Intellingence Ship Yury Ivanov (Project 18280)
Just one month after its trials at sea, the first Project 18280 intelligence ship Yury Ivanov has been commissionned in the Russian Navy, spokesman for the St. Petersburg-based Severnaya Verf shipyard told Russian news agency TASS on Wednesday.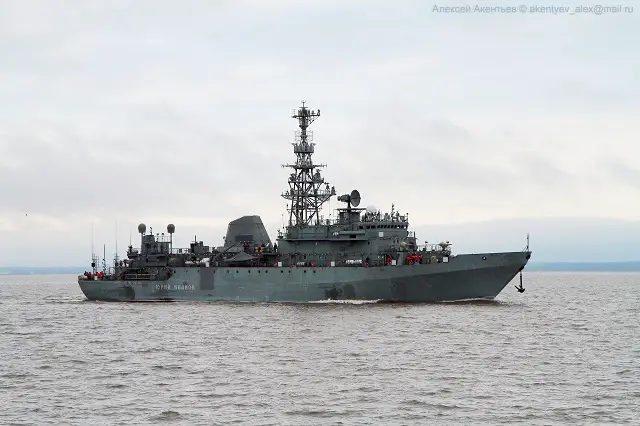 The first Project 18280 intelligence ship Yury Ivanov of the Russian Navy. Picture: Alex Akentev
"The vessel has already been signed over to the Navy - the acceptance act was signed at the end of last year," the shipyard source said. The communication ship (medium reconnaissance ship, 2nd rank) of Project 18280 is the largest Russian vessel of this class. The vessel has a displacement of around 4,000 tons and a range of at least 8,000 nautical miles. The crew is around 120 people.

The vessel - the lead ship of Project 1820 was laid down in late 2004 and launched in autumn 2013. The ship is commissioned with the Northern Fleet. The second vessel of the series - the Ivan Khurs ship - was laid down in November 2013 and is expected to be floated out this year. Russia plans to build four ships in this class by 2020.