a
Naval Forces News - Vietnam
Russia Delivered Sixth and Final Project 636 SSK Submarine to Vietnam
The sixth and final Project 636.1 (NATO reporting name: Improved Kilo-class) diesel-electric submarine (SSK) has been delivered to Cam Ranh in central Vietnam from the Admiralty Wharfs Shipyard in St. Petersburg onboard the Dutch-registered vessel Rolldock Storm.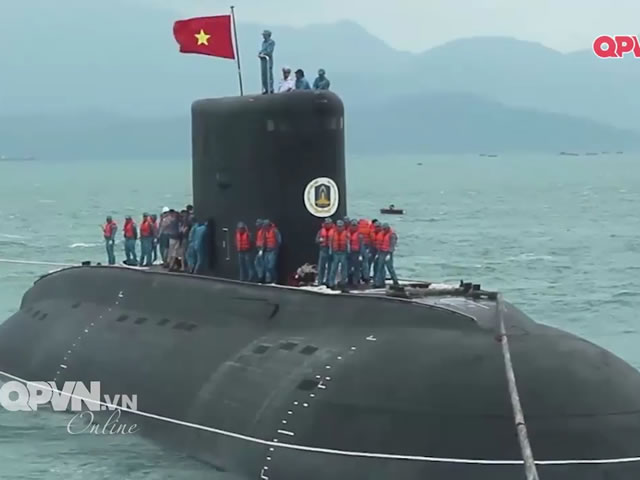 Ba Ria-Vung Tau (hull number HQ-187) is the sixth and final project 636 SSK ordered by the Vietnam People's Navy.
The sixth SSK is named Ba Ria-Vung Tau (hull number HQ-187), it was launched in September 2015. To date, the Vietnamese Navy has operated the five submarines in the class - the Hanoi, Ho Chi Minh, Haiphong, Khanh Hoa and Da Nang. The government of the Socialist Republic of Vietnam ordered from Russia's official arms exporter Rosoboronexport six Project 636.1 diesel-electric submarines worth about $2 billion in late 2009. Vietnam has been receiving standard-issue submarines outfitted with the Club-S (export designation of the Kalibr system; SS-N-27 Sizzler) cruise missile system.
TV coverage of the delivery by Vietnam Armed Forces