a
Naval Forces News - Russia
Russia's Minoga - Ka-27 Replacement - Ship-Based Helicopter to be Transformable
The promising Russian Minoga ship-based helicopter is planned to be versatile and transformable to accomplish different tasks, Russian Helicopters Group's press office said.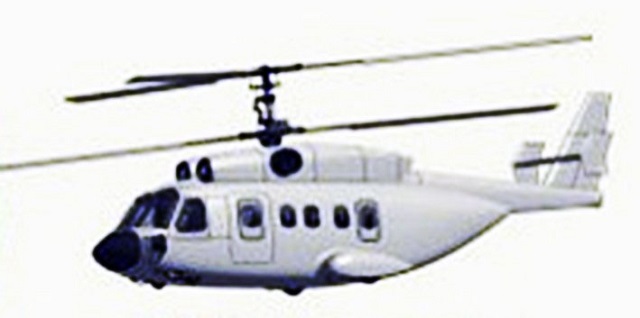 Artist impression of Minago, the Ka-27 replacement
Russian Helicopters Group is a subsidiary of Russia's Rostec state hi-tech corporation.

"The Ka-27 helicopter will require replacing sooner or later and it will be replaced with the Minoga rotorcraft. Its goal is to combine all the capabilities the Ka-27 helicopter has," the press office said.

"The Ka-27 helicopter was planned to have three versions, i.e. the antisubmarine warfare, search and rescue and transport/combat ones. Now, a sufficient number of other options are available. There is a plan to make the Minoga rotorcraft versatile and quickly transformable to accomplish different missions," the press office added.

According to the press office, the Minoga will have virtually the same weight and size as the Ka-27 helicopter. The preliminary work has been carried out and the design work has begun.
As Russian Helicopters Group Deputy CEO for Marketing and Business Development Alexander Shcherbinin said last year, the company has already decided on the design of the Minoga helicopter.

Kamov Company General Designer Sergei Mikheyev said at that time that the serial production of the promising helicopter would start in about ten years.

© Copyright 2017 TASS. All rights reserved. This material may not be published, broadcast, rewritten or redistributed.