a
DSEI 2013 Naval News - DCNS, BAE Systems
BAE Systems and DCNS to cooperate on Astute-class submarine programme

DCNS has signed a contract with BAE Systems to supply four high-efficiency heat exchangers for boats 6 and 7 of the Royal Navy's Astute-class nuclear-powered attack submarine programme.

DCNS has been a preferred supplier of BAE Systems on the Astute programme since 2001. This latest contract makes the Group the sole supplier of heat exchangers for the United Kingdom's latest generation of nuclear-powered submarines. The Royal Navy took delivery of the second Astute-class boat earlier this year.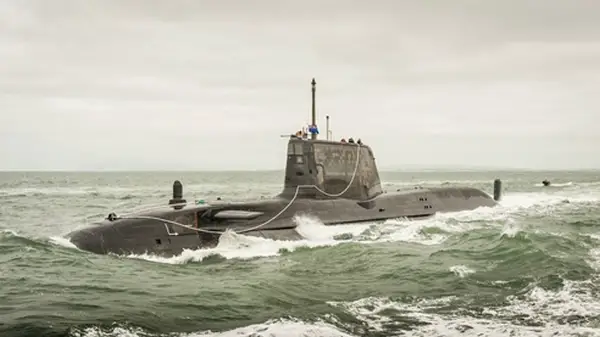 The second Astute class submarine Ambush
(Photo: BAE Systems)

The design and construction of these heat exchangers is based on advanced technologies and expertise acquired through the Group's involvement in a number of conventional and nuclear-powered submarine programmes. Over the years, the Group has delivered more than 500 heat exchangers, including 170 for conventional and nuclear-powered submarines operated by 10 navies, developing specific expertise in the relevant areas of mechanical and thermal engineering.

Teams are currently working on a pair of units for Astute-class boat no. 5 and will soon begin work on the last four exchangers, the last heat exchanger being scheduled for delivery in mid-2016.

Equipment tailored to need
DCNS engineers have applied their experience in high-pressure equipment to ensure that these custom-designed products meet demanding requirements as regards durability, thermal efficiency and acoustic discretion. This strategically important system is used to cool the submarine and is designed for greater compactness and easier integration.

Optimising product design and delivery
DCNS is a key Royal Navy equipment supplier with a track record that includes turbo-alternator sets for Type 45 destroyers, heat exchangers for SSNs and Sylver vertical missile launchers. The Group is recognised for its adaptability and potential for innovation as well as its capacity to optimise design specifications to meet the exact requirements of next-generation warships.