a
Naval Defense News - Republic of Korea, Indonesia, France
Sagem navigation system selected by DSME of South Korea for Indonesian submarines
Sagem (Safran) beat out an international field to win the contract from Daewoo Shipbuilding & Marine Engineering Co. Ltd (DSME) of South Korea as prime contractor for the navigation system to be installed on three 1,400 ton ocean-going submarines to be deployed by the Indonesian navy.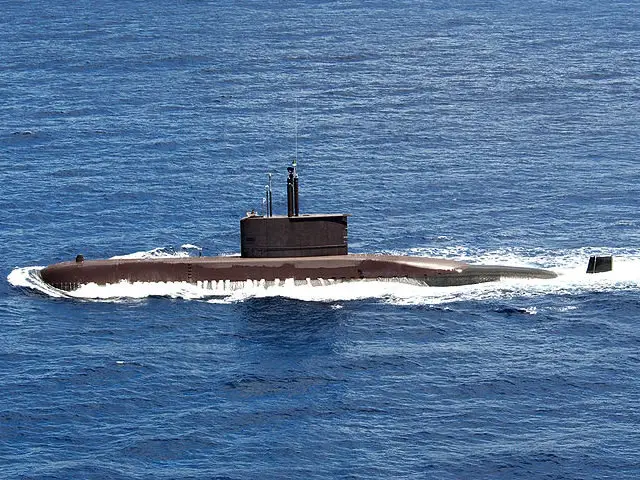 Republic of Korea Submarine Chang Bogo - SSK 61.
The 3 submarines for Indonesia will be a custom version of this Type 209 class
(picture: US Navy)
Ordered by Indonesia in 2012, this new class of ocean-going submarine is the first South Korean designed submarine to be sold in international markets.

The Sagem navigation system (NAVS) offers outstanding reliability and precision, making it the best system for demanding submarine missions, whether at sea or for operations along coastlines. NAVS comprises two high-performance Sigma 40XP laser gyro inertial reference units, a computer and safety critical navigation software, all contributing to the submarine's stealth and safety during dives.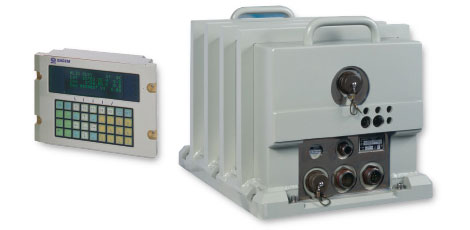 Sagem's Sigma 40XP inertial navigation system (picture: Sagem)
The decisive factors in DSME's choice were Sagem's proven capabilities as systems integrator, plus its expertise in data fusion and transmission to the ship's combat system, along with extensive experience in managing major defense programs.

This latest contract underscores the quality of the relationship between Korean industry and Sagem on navigation systems, and the predominance of laser technology in submarine navigation systems. South Korea's Defense Acquisition Program Administration (DAPA) had already chosen Sagem recently to modernize the navigation system on the country's KSS-1 Chang Bogo submarines class, several modernized submarines are already in full operation at sea.

Through this contract, Sagem further consolidates its leadership in navigation systems for today's submarine forces. Over 60 submarines around the world, in 14 different classes, are now fitted with Sagem navigation systems, including nuclear submarines (SNLE-NG, Barracuda, SNA Améthyste), air-independent propulsion (AIP) types and diesel-electric models (Scorpène family). More than 400 surface vessels are also equipped with Sagem inertial navigation systems.