a
Naval Forces News - France
French Navy tests S-100 Camcopter VTOL UAV at sea with L'Adroit OPV
French Navy's Offshore Patrol Vessel L'Adroit conducted in December at sea trials with a Schiebel S-100 Camcopter UAV. The French Navy planned the acquisition of multi-sensor rotary wing UAVs (SDAM Project). The recent test campaign is part of this project and helps to take into account new technologies and their feedback.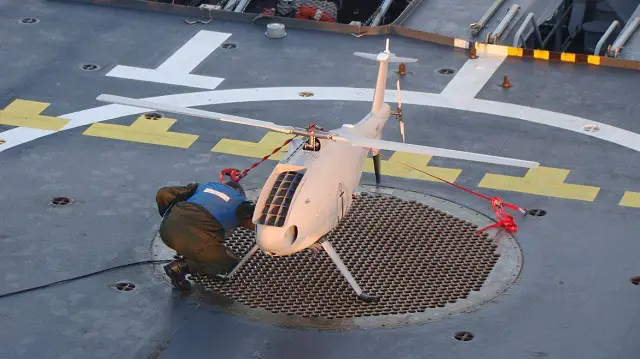 S-100 UAV getting ready for take off
Picutre: French Navy
In the presence of engineers from DCNS (designer and builder of the OPV), Schiebel (manufacturer of the UAV), representatives of the French Procurement Agency, and members of the French Navy unit in charge of testing new airborne means (CEPA - 10S) the UAV was flight tested with a major software control update. They also started integrating the UAV system into the OPV combat system..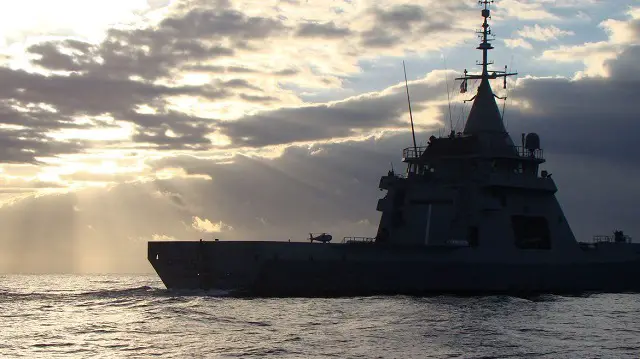 S-100 UAV on the deck of L'Adroit OPV
Picutre: French Navy
These tests are very valuable to parties involved in experimenting the S-100, which currently may only be deployed from a French Navy Ship equipped with fitted with the right radio communication devices. L'Adroit, thanks to its integrated mast, its helicopter platform and hangar, is ideal to conduct such experiments.
"Thanks to its optical camera and long endurance, it allows you to see beyond the horizon, and greatly increases the patrol potential of the OPV"
says capitaine de frégate (Commander) Regnier, commander of the "A" crew onboard
L'Adroit
who appreciates the S-100 as a new source of information that can be correlated with other sensors onboard the ship. A positive feedback reinforced by capitaine de frégate Grozel, commander of the UAV detachement:
"During the FRONTEX mission (monitoring of the European Union borders) performed by the crew B in September, L'Adroit kept watch on a zone twice large than it would have covered without the UAV"


Watch our 02/2013 interview of the L'Adroit Commanding Officer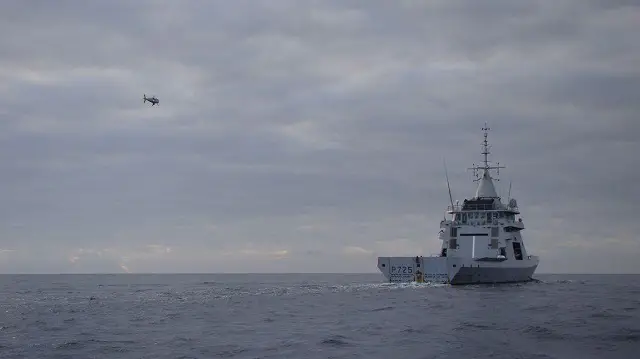 S-100 and L'Adroit OPV
Picture: French Navy