a
Naval Forces News - Canada
Canada to continue with CH148 Cyclone Maritime Helicopter Project and begin retiring Sea Kings
Given ongoing challenges with the Maritime Helicopter Project, the Government of Canada commissioned an independent third party, Hitachi Consulting, to determine the viability of the program. The Government accepts the recommendations in the third-party report, which found that the program would be viable with a different project structure and governance model. Today, the Government of Canada and Sikorsky Aircraft Corporation announced that a Principles of Agreement (POA), which will form the basis of formal contract negotiations to put those recommendations into place, was concluded on December 31, 2013.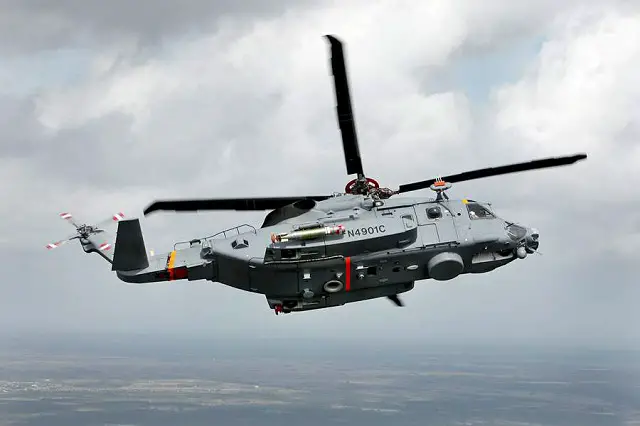 The Sikorsky CH-148 Cyclone will conduct anti-submarine warfare (ASW), surveillance, and search and rescue missions from Royal Canadian Navy warships
Picture: Sikorsky
"The decision to continue with the Maritime Helicopter Project is consistent with our goals of getting the Canadian Armed Forces the equipment they need while protecting the investments taxpayers have already made in this program," said the Honourable Rob Nicholson, Minister of National Defence. "The Royal Canadian Air Force has been providing guidance in determining operational priorities through the newly established Integrated Product Teams comprised of team leaders from Sikorsky and General Dynamics Canada, as recommended by the third party." Under the terms of the POA, Canada will see delivery of helicopters with operational capability sufficient to begin retirement of Sea Kings in 2015, and a program to enhance those capabilities culminating in a fully capable CH 148 Cyclone Maritime Helicopter in 2018.
"Under the new terms established in the Principles of Agreement, Sikorsky has committed to deliver the needed helicopter capability at no additional cost to Canada," said the Honourable Diane Finley, Minister of Public Works and Government Services. "In addition, the Government of Canada will only issue further payment to Sikorsky upon capability delivery. This is the right path forward for the Canadian Armed Forces and taxpayers." Sikorsky has agreed to pay Canada $88.6 million in liquidated damages for non-delivery.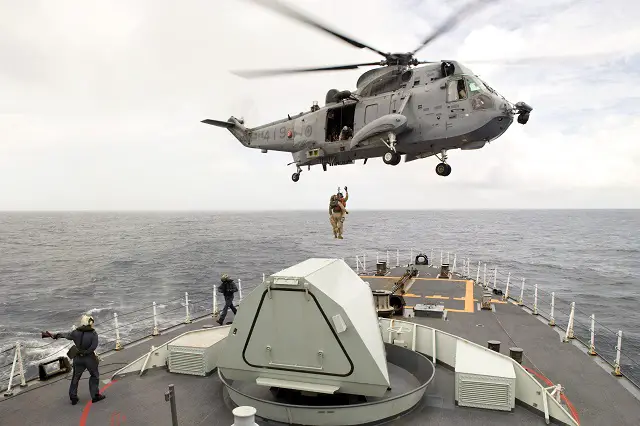 The Sikorsky CH-148 Cyclone is intended to replace the venerable CH-124 Sea King, which has been in operation since 1963
Picture: Canadian Forces
"As the pre-eminent helicopter manufacturer in the world, we regret that we have not executed this program to the satisfaction of the Government of Canada and that no aircraft were delivered in 2013," said Mick Maurer, President of Sikorsky Aircraft Corporation. "We recognize that we and our sub-contractors must do better. We have completely restructured our approach, and added considerable new resources and technical expertise. As a result of the third-party review commissioned by the Government of Canada, we believe we have the right plan in place to deliver the most capable maritime helicopter in the world."
The restructured program will see the continuation of the initial training and testing of the Cyclone now underway in Shearwater, Nova Scotia. Hitachi Consulting will remain engaged in the project to ensure delivery of a fully capable maritime helicopter.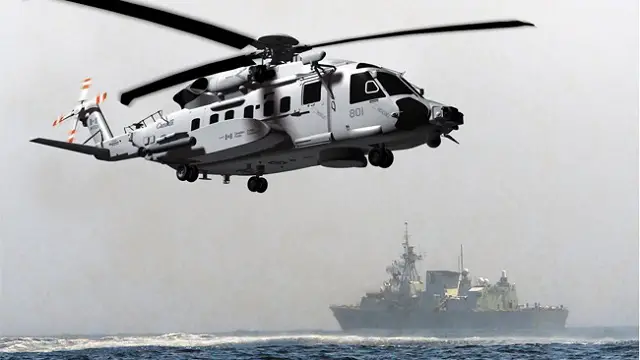 The Sikorsky CH-148 Cyclone is a twin-engine, multi-role shipboard helicopter manufactured by the Sikorsky Aircraft Corporation for the Canadian Forces
Picture: Sikorsky