a
Naval Forces News - Poland
Polish Navy launched technical dialogue with DCNS, Navantia, TKMS & Kockums for 3 Submarines
According to the Polish MOD, invitations to start technical dialogue were sent to several submarine builders in late 2013. The Polish MOD just announced that four companies answered the invitations: France's DCNS, German company ThyssenKrupp Marine Systems GmbH, Kockums from Sweden (in partnership with government agency FMV Forsvarets Materielverk.) and Navantia of Spain.

Answers to the technical dialogue will help in defining requirement and moving forwards with the contracting process. The current goal is to close the dialogue phase in March and officially open the tender during the summer.

DCNS Scorpene class SSK of the Chilean Navy
DCNS (France): Scorpene
DCNS answered the technical dialogue with the
Scorpene SSK
, a ~1,500 tons submarine already selected by Brazil, Chile, India and Malaysia. It would be the only submarine taking part in the technical dialogue capable of launching cruise missiles (MBDA's MdCN in this case) following some qualification tirals.

Class 212A Submarine
ThyssenKrupp Marine Systems (Germany) Class 212A

TKMS answered the technical dialogue with its Class 212A submarine which displaces ~1,450 and is the first submarine in the world to be equipped with an air-independent propulsion system as standard installation.
The class is currently deployed by the German and Italian navies.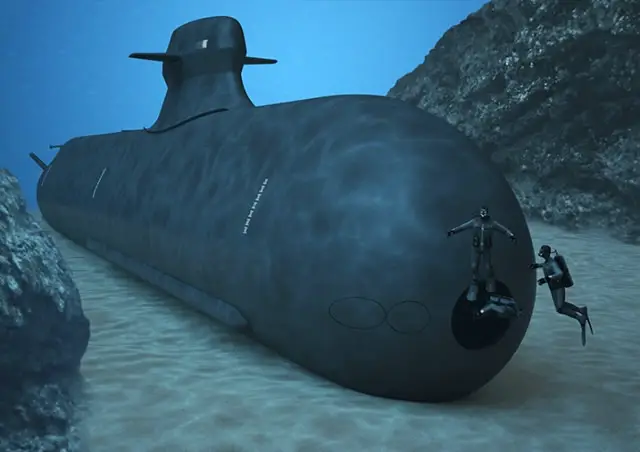 Kockums A26
(Picture: Kockums)
ThyssenKrupp Marine Systems (representing Kockums AB, Sweden): A26

TKMS through its Swedish subsidiary Kockums AB (in partnership with government agency FMV Forsvarets Materielverk.) also answered the dialogue with the new A26. Currently in project phase, this submarine is designed mainly for littoral operations with ocean-going capabilities. It displaces ~1,800 tons.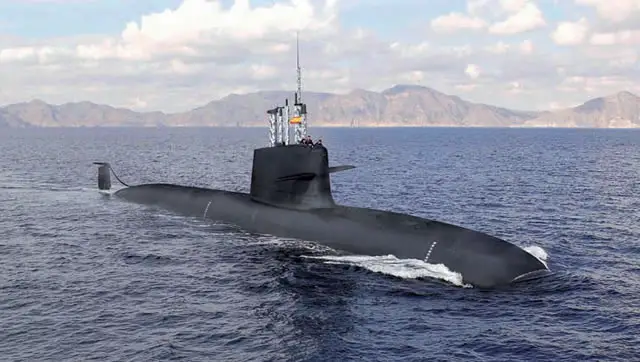 Navantia S-80
(Picture: Navantia)
Navantia (Spain): S-80

Spanish shipyard Navantia submitted an answer with its S-80 class submarine. 4 units of this class displacing ~2,300 tons have been selected by the Spanish Navy.
The Polish Navy wishes to acquire the first two submarines before 2022 and a third one by 2030 as part of its modernization effort. They are set to replace Polish Navy existing submarine fleet: Four Kobben-class submarines (former Royal Norwegian Navy) and one Kilo-class submarine.