a
Naval Defense Industry News - Germany
A European Navy orders two Oerlikon Millennium automatic cannon from Rheinmetall
German defense company Rheinmetall announced that a European navy has ordered two Oerlikon Millennium automatic cannon for one of its surface combatants. The contract is worth around €12 million, and also includes technical documentation, spare parts and services relating to maintenance training and system integration. Delivery is scheduled to take place in 2015.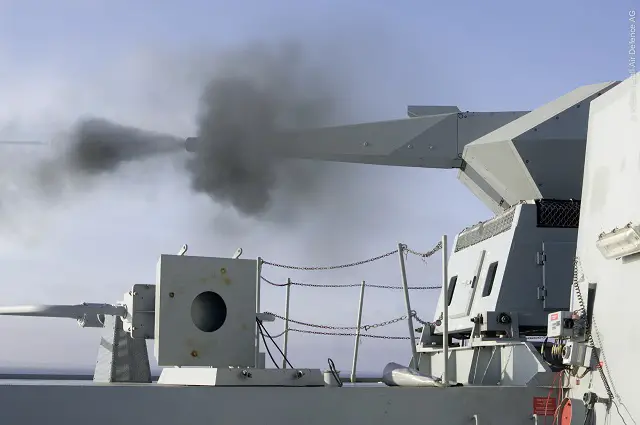 Oerlikon Millennium 35mm Naval Gun System
Picture: Rheinmetall

The Oerlikon Millennium 35mm Naval Gun System is a Close-in weapon system designed by Oerlikon (a Rheinmetall subsidiary) for surface vessels close protection.
According to Rheinmetall, the Millennium is ideally suited to counter symmetric and asymmetric threats. It effectively engages air, sea, and land targets. It can be used in combination with any advanced fire control system or readily integrated into existing inner layer defence systems. Millennium is capable of neutralizing hostile speedboat swarms approaching at high speed. Due to its high rate of fire and the use of Ahead ammunition, Millennium is the only medium-calibre naval gun capable of engaging fast-moving incoming air targets. Millennium is effective at ranges of up to 3500 m for air targets and up to 5000 m for surface targets.
In Europe, Millennium is already in service onboard Royal Danish Navy
Absalon class
and Iver Huitfeldt class vessels.