a
Naval Forces News - Russia
Zelenodolsky shipyard starts construction of new Project 22160 patrol ship for Russian Navy
The first vessel in a new class of patrol ships was laid down in a ceremony at Russia's Zelenodolsky shipyard Wednesday, the builder said in a statement. The Vasily Bykov will be the first diesel-powered Project 22160 patrol ship and is planned to feature a helicopter landing pad on its aft deck, according to the Severnoye Design Bureau, the vessel's designer.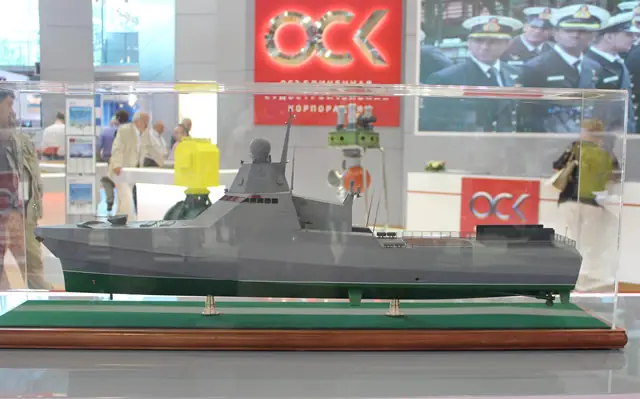 Project 22160 model at IMDS 2013

The 1,300-ton ship will have a range of 6,000 nautical miles and be armed with a single 57mm cannon, heavy machine guns, air defense systems and optional missile launchers. Thanks to its modular design the ship may be re-tasked in short order to perform a range of duties.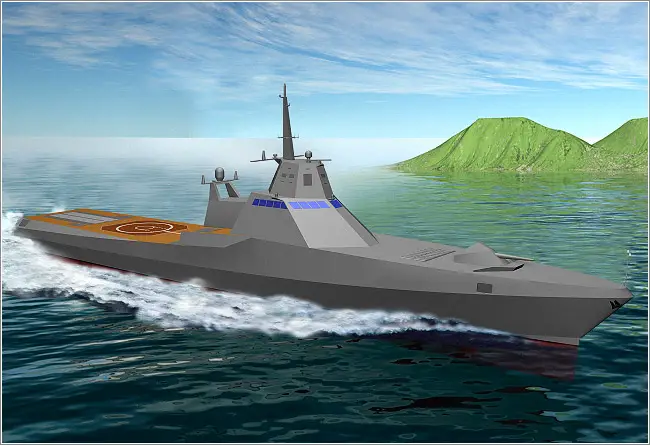 This new generation ship is built according to modular principles
Picture: Severnoye Design Bureau
According to Severnoye Design Bureau the ship is intended for border guard and patrol service in territorial waters, patrolling 200-mile exclusive economic zone in blue waters; suppressing smuggling and pirate activities; rescue operations; environmental monitoring. In wartime – defense of ships and vessels at sea, as well as naval harbours and water areas with the purpose of alerting hostile attacks.