a
Naval Defense Industry News - Australia
BMT Design & Technology Launch Whole Life Warship Capability Management Course
BMT Design & Technology (BMT), an operating company of BMT Group Ltd, the leading international design, engineering and risk management consultancy, is pleased to announce its pioneering whole life warship capability management training course. Building on the long-term success of the multi-national BMT submarine training course, this four day course gives unprecedented insight into the technical processes supporting the capability systems life cycle for warships, from identification of a need, through to acquisition and sustainment.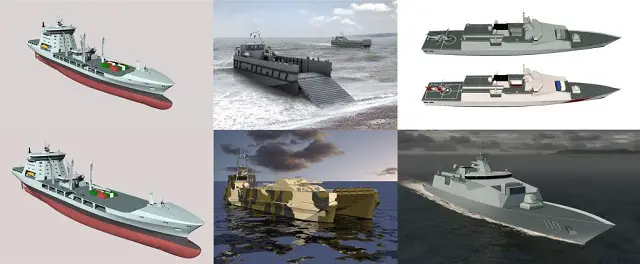 Designed to suit a variety of delegates' needs, from those considering a future career in capability development, warship design and engineering and/or sustainment programs, through to those from nations reforming defence capability development and procurement, the course provides fundamental knowledge of whole life capability management of warship programs. The programme draws on BMT's considerable depth and breadth of knowledge and covers the integration of the key engineering activities and disciplines associated with capability development, warship design, procurement and sustainment process.

Participants will be provided with an overview on the technical factors that are involved in the process-management of warship projects as well as the key engineering activities and disciplines relating to ship design. The course also covers topic areas including; requirements management, the design process, naval architecture, weapon systems, power and propulsion, mechanical and electrical systems, production, cost engineering, standards, regulation and safety, and warship sustainment.

The four day course is scheduled to run in the first quarter of 2015 and will be held in Canberra, ACT, Australia (price on application). BMT also offers other customised defence training courses delivered in-company, in-government or in-country.