a
Naval Forces News - Saudia Arabia
FMS of MK 41 Vertical Launch Systems May Indicate Purchase of LCS or DDG by Saudi Arabia
The recent (and very low profile) announcement by the U.S. Department of Defense of a Foreign Military Sale (FMS) of MK 41 Vertical Launching Systems (VLS) to Saudi Arabia could possibly be an indication of the procurement of Littoral Combat Ships or DDG-51 type (Burke class) Destroyers by the Royal Saudi Navy. Here is Navy Recognition's take on it.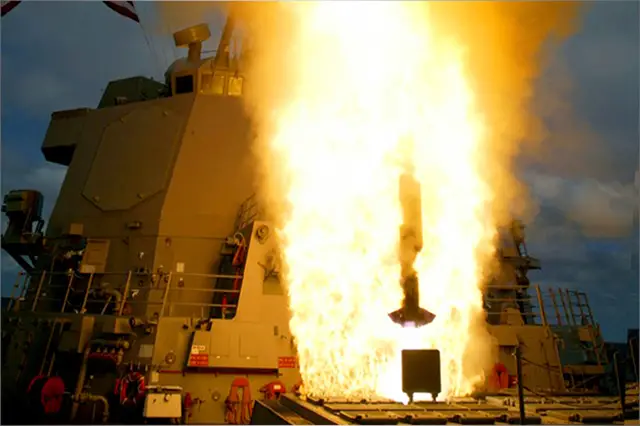 Lockheed Martin has provided its MK 41 Vertical Launching System to the U.S. Navy for more than 32 years. The combat-proven system has been deployed by the U.S. and 12 allied navies on 21 ship classes. Picture: Lockheed Martin
On December 12, 2014, the U.S. Department of Defense announced the following contract award:
Lockheed Martin Corp., Mission Systems and Training, Baltimore, Maryland, is being awarded a $235,329,189 firm-fixed-price contract for MK 41 Vertical Launching System (VLS) electronic and mechanical modules and related equipment. The MK 41 VLS provides a missile launching system for CG 47 and DDG 51 class surface combatants, surface combatants of allied navies, and Aegis Ashore requirements for the Missile Defense Agency's Ground Ballistic Missile Defense Program. This contract includes options which, if exercised, would bring the cumulative value of this contract to $356,794,617. This contract combines purchases for the U.S. Navy (69.5 percent) and the governments of Saudi Arabia (26.3 percent) and Norway (4.2 percent) under the Foreign Military Sales Program.

DCNS built Al Riyadh class Frigate 814 MAKKAH of the Royal Saudi Navy
Picture: DCNS
The Royal Saudi Navy currently does not have any surface vessel fitted with MK 41 VLS. The only Saudi vessels fitted with VLS cells are the Al Riyadh class frigates (FL-3000 type based on La Fayette class). But these French built vessels are fitted with a French VLS: The SYLVER launcher by DCNS.

In 2013, DCNS signed a fleet modernization contract for the Royal Saudi Navy including the ERAV contract which covers the maintenance of the 3 Al Riyadh class frigates delivered in the frame of the Sawari 2 programme.

Navy Recognition however learned from reliable sources that the Al Riyadh class frigates are not getting upgraded with MK 41 VLS.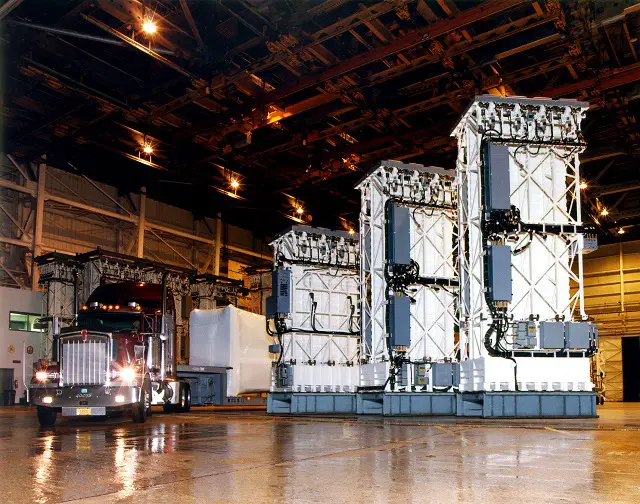 MK 41 family of Vertical Launching System. Picture: Lockheed Martin
One of the application of the Mk 41 VLS is for the Aegis Ashore programme, but Navy Recognition understands no such program is planned in the Kingdom of Saudi Arabia. The only logical explanation left is that Saudi Arabia is in the process of procuring a new class of U.S. made surface combatants.

Reuters and other U.S. media have been reporting since around 2011 that Saudi Arabia was evaluating both Lockheed Martin's LCS and General Dynamics' DDG-51 Destroyers. MK 41 VLS may be fitted on either type of vessel. (Likewise the French press have been reporting for the past few years that France's main shipyard DCNS is negotiating a large contract dubbed "Sawari 3". This contract may answer a different Royal Saudi Navy need however as in addition to 6 FREMM frigates, the contract is reported to involve 6 submarines.)

MK 41 VLS in details
The basic configuration is an eight-cell MK 41 VLS module that can be assembled in desired numbers to meet specific mission and hull requirements. MK 41 VLS is currently deployed in 13 different configurations, ranging from a single module with eight-cells to 16 modules with 122-cells. The basic module is available in three sizes: Strike, Tactical and Self-Defense. The Strike module is approximately 25 feet (7.6 meters) long and capable of launching the largest missiles such as those that support sea-based midcourse ballistic missile defense and long-range strike. The Tactical module is approximately 22 feet (6.7 meters) long and capable of accommodating the same missile types as the Strike, except for the Tomahawk land attack cruise missile and those missiles designed for a BMD role. The Self-Defense module,at just more than 17 feet (5.2meters),is ideal for meeting the mission requirements of offshore patrol vessels, corvettes, small frigates and amphibious ships

Scale model of Lockheed Martin's Multi-Mission Combatant shown during Euronaval. In this configuration, the "export LCS" is fitted with 32 MK 41 VLS
Using its experience with the U.S. Navy's LCS shipbuilding program, Lockheed Martin describes its Multi-mission Combat Ship (MCS) as a next generation, multi-role combatant that addresses the maritime challenges facing today's navies. By its use of both dynamic hull design/performance and leading edge technology to integrate system, sensor and weapons capabilities, the multi-mission combat ship provides the necessary maritime security and war fighting prowess. The adaptable design of MCS allows for insertion of partner navy- designated, fixed multi mission or modular systems, e.g., vertical launchers and/or surface-to-surface missile canisters, without major structural impact. It is also cost-effective to build, customize and maintain as it's based on a producible and affordable design that already meets U.S. Navy standards.

While no LCS or MCS have been exported to date, General Dynamics' Arleigh Burke-class of guided missile destroyers (DDG-51 type) design has already been exported to two Asian navies (altough Japan's Kongo Class, and South Korea's KDX-III destroyers each received some modifications compared to DDG-51). A DDG-51 type vessel would answer a possible need from Saudi Arabia for a Ballistic Missile Defense (BMD) capable ship.

It won't be long until we all find out which type of vessel hides between this surprise MK 41 VLS FMS to the Kingdom of Saudi Arabia.

Contacted by Navy Recognition, Lockheed Martin didn't wish to comment on the FMS or the possible type of ship on which the MK 41 will be fitted. The Lockheed Martin representative referred us to the U.S. Navy who said they couldn't speak for the government of Saudi Arabia. The U.S. Navy referred us to the Saudi embassy in Washington D.C who did not reply to an e-mailed request for comment.