a
World Naval Forces News - Syria
Syrian Navy and Air Force Conduct Live Fire Maneuvers
According to the operational training plan for 2011, the Air Force and Air Defense on Tuesday conducted a live fire demonstration with the participation of formations of Air Force fighters, fighter bombers, fire support helicopters and the Air Defense formations. The demonstration was aimed at testing the combat capability and readiness of the Air Force and Air Defense to confront any possible aggression that might target Syria's land and airspace.

The participant formations showed a high level of coordination and cooperation under conditions similar to a real battle. The personnel demonstrated a qualitative expertness and capability in handling advanced weapons in detecting, tracking and destroying hostile targets, firing real missiles.

The Air Force members displayed excellent maneuver capability and skillfulness in using weaponry and striking and hitting targets with high accuracy.

The fire demonstration included a successful airdrop operation by the Special Forces, which showed a qualitative level of training and ability to carry out tasks under various conditions.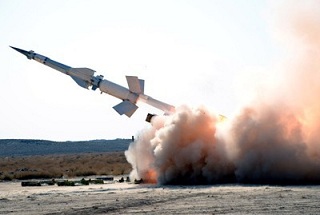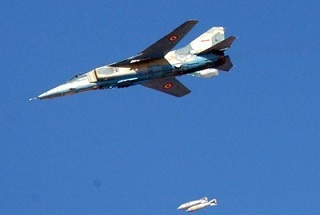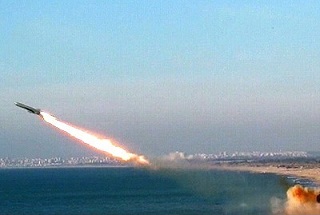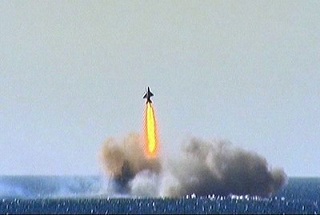 Syrian Air and Navy forces live fire exercise
(pictures: SANA)
In parallel, the Navy conducted an operational tactical maneuver with live fire, as part of the combat training plan of the Navy for 2011.
Marine and coastal missiles participated in the maneuver under conditions similar to a real battle, hitting the assumed hostile targets with accuracy that reflected the high level of combat training the marine personnel had and their efficiency in using modern maritime weapons.
The maneuver demonstrated the naval forces' ability to repulse any possible aggression under various conditions.

Chief of General Staff Gen. Fahd Jassem al-Freij hailed the performance of the naval forces personnel and the good preparedness that made the maneuver a success.

During these maneuvers, Syrian forces fired the Bastion system they just received from Russia as we reported a few weeks ago (see in the video).