a
Naval Defense Industry News - Italy
OCCAR Announces Last batch of the Italian FREMM Frigates Ordered
On 16 April 2015, Italy formally placed its order for two further Italian FREMM frigates, exercising an option under the OCCAR FREMM contract. Both frigates will be in the general purpose configuration and will bring to ten the total number of vessels ordered by Italy under this highly successful contract.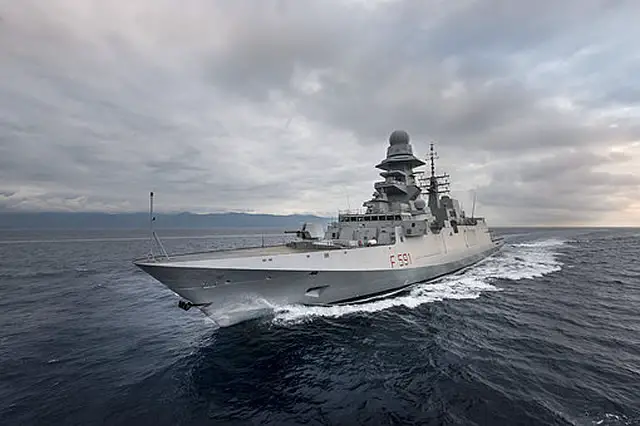 The Virginio Fasan is the second FREMM Frigate (first ASW variant) of the Italian Navy
The OCCAR FREMM contract awarded in 2005 includes the Development, Production and initial In-Service Support of 21 FREMM frigates; 10 for Italy and 11 for France.

At the moment, the FREMM programme has delivered three frigates to the Italian Navy. Two ships are already in the In Service Phase with all the necessary support services provided through the relevant Temporary Global Support contract and the third ship is currently performing the Warranty Works period. The fourth Italian FREMM will be delivered by the end of April 2015 and four ships are under construction at the Fincantieri shipyards (Riva Trigoso and La Spezia).

The FREMM Programme is the most ambitious and innovative European cooperative naval defence project, and it represents the most important joint initiative to date between European industries in the field of naval defence.