a
Naval Forces News - Ukraine
Ukraine Unveiled the New Armored Amphibious Assault Ship "Centaur" Design
According toUkrainian magazine "Defense Express", Ukrainian company Mykolayiv State Enterprise (Research and Design Center of Shipbuilding) specializing in the design of new and modernization of existing vessels unveiled the technical design of a armored amphibious assault ship code nammed "Centaur".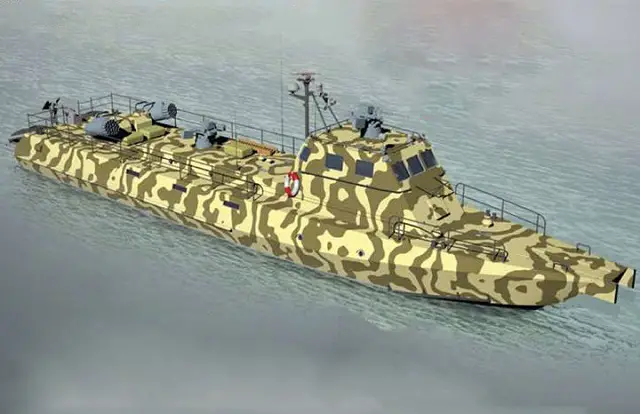 Centaur is a high-speed armored assault boat
Centaur is a high-speed armored assault boat designed to tackle threats in the coastal area and rivers, to fight an opponent or conduct landing operations.

"Centaur" is a further development based on armored boat "Gurza" and "Gurza-M", in comparison with which "Centaur" has extended functionality for specific tasks.

It is expected that before the end of this year, Ukrainian Navy received two small armored artillery Project 58155 "Gurza-M." Overall, until the end of 2020 there should be 18 units.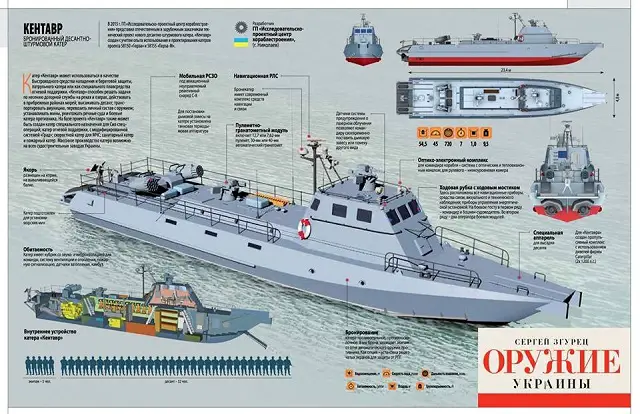 Image: (c) Sergei Zgurets / "Arms of Ukraine" / Defense Express