a
Maritime Security News - USA
Lockheed Martin Delivers Additional HC-130J Super Hercules Aircraft to U.S. Coast Guard
A Crew from the U.S. Coast Guard recently ferried an HC-130J from the Lockheed Martin facility in Marietta, Georgia to New Mexico to be painted. It will then be flown to Coast Guard Air Station Elizabeth City, North Carolina.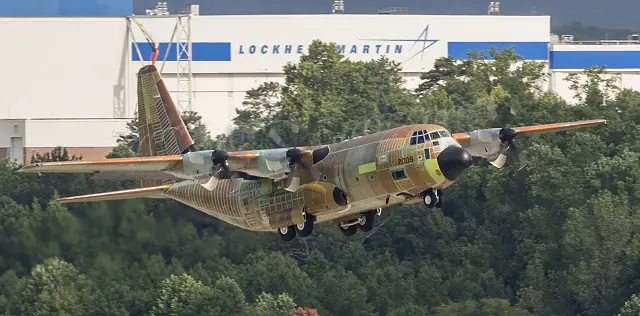 An HC-130J assigned to the U.S. Coast Guard was ferried from Lockheed Martin's facility in Marietta, Georgia, in August 2015. (Photo: Todd R. McQueen, Lockheed Martin)

The USCG has been flying HC-130J aircraft since the first aircraft was delivered in 2003 and went into initial operational capability in 2008. There are currently six HC-130J aircraft in the USCG inventory with an additional three on order through the manufacturer. All operational aircraft are based at the air station in Elizabeth City, NC, and operate primarily off the eastern seaboard. The HC-130J aircraft are worldwide deployable and can often be found supporting counter-narcotics operations in the Eastern Pacific, long range Search and Rescue in the Atlantic, or marine safety missions operating International Ice Patrol from Newfoundland, Canada.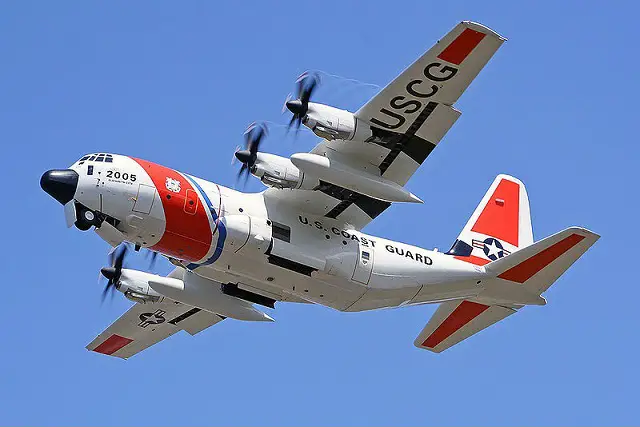 US Coast Guard HC-130 Hercules taken at Lajes Air Base (Terceira Island) in the Azores
Picture by João Eduardo Sequeira
The HC-130J aircraft has a unique mission system suite installed on the aircraft. The mission system suite includes a two operator workstation on the flight deck, a nose-mounted EO/IR pod, a belly-mounted surface search radar, as well as other communication and surveillance sensors.

The HC-130J is a major upgrade from the legacy C-130's employed by the USCG since 1959. The cockpit avionics upgrades, coupled with more efficient engine and propeller designs, allow the aircraft to fly higher, get on scene faster, stay on scene longer and fly safer than any other fixed wing aircraft in the USCG inventory. This allows for significant savings in terms of operational and logistical costs.

The USCG plans to replace all older model HC-130H aircraft with HC-130J aircraft by 2027.