a
Naval Forces News - Nigeria
Nigeria plans to increase the procurement of naval equipment in 2012
As part of the 2012 military budget, the Nigerian Navy plans to fund the purchase of several dozen warships, including two offshore patrol vessels and numerous patrol craft, as it modernises and expands its military.

Specifically, the budget provides for the following acquisitions:
Two offshore patrol vessels (value: $42 million)

Three Shaldag Mk III fast patrol craft (value unknown)

Three 24-meter coastal patrol craft (value unknown)

Six 17-meter Manta Mk II ASD littoral interceptors (value: $13.7 million)

Helicopters and spare parts (valued at $6.5 million)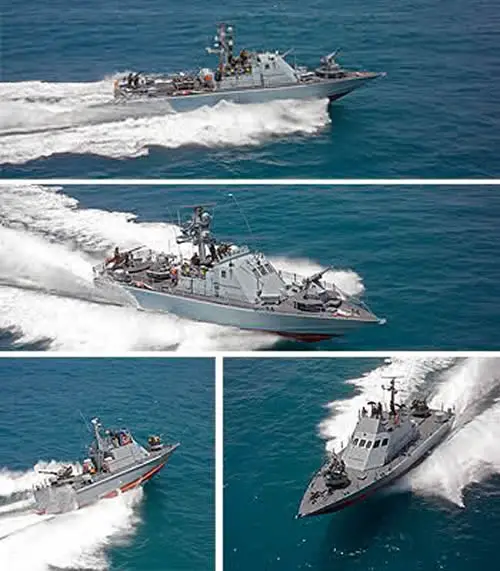 Shaldag class Fast Patrol Boat
(picture: Internet)

For comparison the 2011 defence budget approved the acquisition of two offshore patrol vessels, the refurbishment of six coastal patrol craft by TP Marine of Holland and the delivery of nine Manta Mk II ASD craft.

The Nigerian Army has been allocated $766 million, the Navy $433 million and the Air Force $402 million this year, reports the Nigerian Budget Office. The army is the largest arm and is given the most attention in terms of defence spending. It numbers around 60 000 personnel while the navy has about 7 000 and the air force 9 000.