a
Naval Forces News - Russia
Russian Defense Ministry orders two Project 23550 ice-class patrol ships for Arctic applications

The Russian Defense Ministry has placed an order for two Project 23550 ice-class patrol ships with the Admiralty Wharves Shipyard, the Defense Ministry's press office said on Wednesday.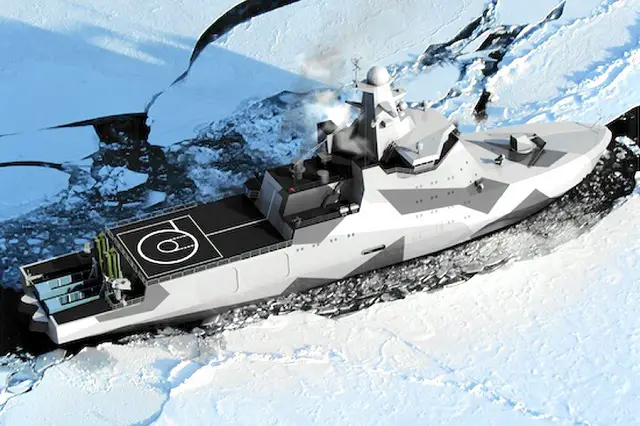 Project 23550 ice-class patrol ship. Image: Russian Defense Ministry
"In accordance with the contract, the ships are expected to be delivered to the Russian Navy before the end of 2020," the press office said.

According to the press office, the contract has been signed as part of the 2020 state armament program.
As the press office said, the Project 23550 vessel will feature the characteristics of a tug boat, an ice-breaker and a patrol ship.

The Project 23550 patrol ship will be able to negotiate an ice cap of up to 1.5 meters thick, the press office added.

Russian Navy Deputy Commander-in-Chief Vice-Admiral Alexander Fedotenkov said in early January that there were plans to lay down "a principally new Project 23550 ice-class patrol ship" in 2016.

© Copyright 2016 TASS. All rights reserved. This material may not be published, broadcast, rewritten or redistributed.