a
Naval Forces News - France
Video: French Navy Horizon Class Destroyer Forbin Launches an MM40 Exocet Anti-ship Missile
French Navy's Horizon-class AAW Destroyer Forbin (classified as "Frigate" in the French Navy) succesfully test-fired an MM40 Blk II anti-ship missile, the French Navy (Marine Nationale) announced. The test took place on May 9th in the Mediterranean Sea.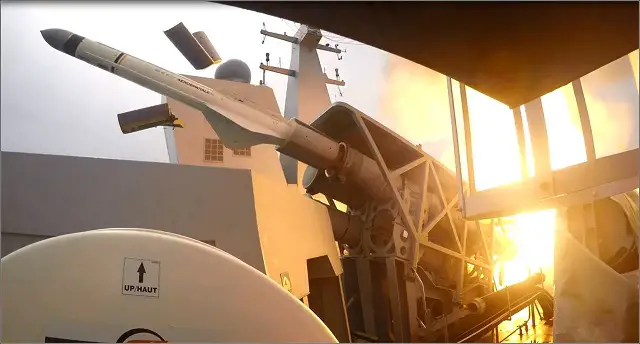 An MBDA-made MM40 Block II Exocet anti-ship missile is launched from the Horizon-class Destroyer Forbin. Picture: French Navy
According to the French Navy, the goal of the test was to train the crew in anti-surface warfare (ASUW) for an upcomming operational deployment.

The French Navy describes the MM40 Block II as an "over the horizon" missile. It is the main ASUW weapon on board the Cassard class (F70AA), Leygues class (F70 ASM), and Lafayette class frigates.

Main specifications of the missile:
Length : 5,20 m
Diameter : 0,35 m
Weight : 735 kg
Warhead : 165 kg
Speed : Mach 1
Range : 70 km

Exocet, in production since 1972, was the West's first long range anti-ship missile with "fire and forget" and sea-skimming flight capabilities. Since entering service in 1972, 3,600 EXOCET missiles, in all configurations, have been sold to 35 countries.

The MM40 Block II onboard Horizon class destroyers will ultimatly be replaced by the newer Block III version currently under production by MBDA. The Block III features many improvements: It is fitted with a booster and has a significantly extended operational range making it a 200 km class weapon and features open ocean, littoral and coastal land attack capabilities. The new Block III is compatible with Block II launchers.

French Navy Video
The Horizon-class destroyers were built under the Horizon programme to meet a joint requirement for four anti-air warfare destroyers with a displacement of approximately 7,000 tonnes (two for the French Navy and two for the Italian Navy). The programme was a multinational collaboration between France and Italy. The primary weapon system was developed and produced in partnership with the UK.

Horizon-class destroyers are equipped with the Principal Anti Air Missile System (PAAMS), a joint French/Italian/British programme for a naval anti-aircraft weapon. Both vessels have been deployed during Operation Harmattan. Off the coast of Libya, they have ensured the protection of naval groups around the aircraft carrier Charles de Gaulle and Tonnerre and Mistral LHDs. They also conducted coastal fire support operations and coordinated the air activity for the coalition operating off the coast of Libya.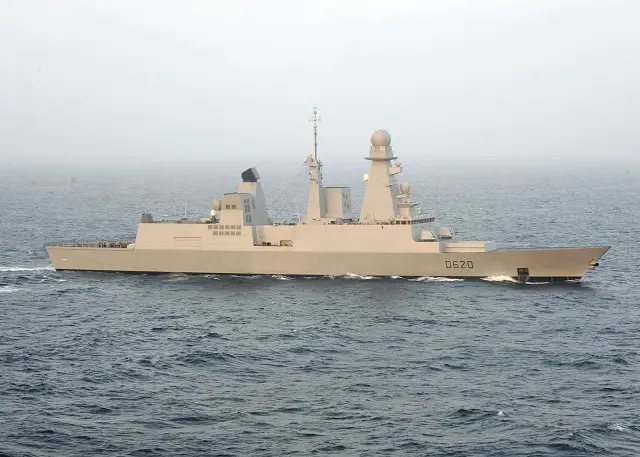 The French Navy destroyer FS Forbin (D620) in the Arabian Sea
(U.S. Navy photo by Mass Communication Specialist 2nd Class Rafael Figueroa Medina/Released)