a
Naval Forces News - Russia
Russian Helicopters Actively Working on New-Generation Maritime Helicopter to Replace Ka-27

The Russian Helicopters Holding is actively working on a new-generation craft for the Russian Navy, Deputy Director General of the holding for production and innovations Andrei Shibitov said.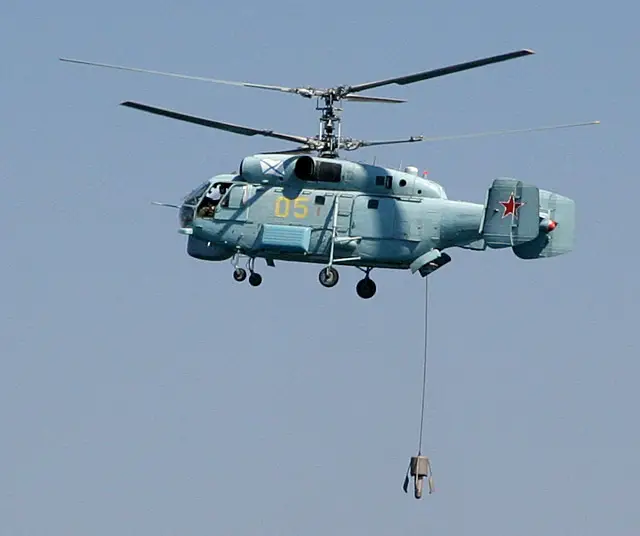 Ka-27PL ASW Helicopter deploying a dipping sonar. Picture: A.Zabusik

"We have numerously proposed to restart the creation of a new-generation helicopter for the Navy. We are glad the defense ministry has responded. We are actively working on the craft," he said.

Parallel "major and serious work" is ongoing to repair existing shipborne helicopters.

Last summer Designer General of the Kamov Company of the Russian Helicopters Holding Sergei Mikheyev told TASS the new shipborne helicopter will be a successor to Ka-27/Ka-29 family (NATO reporting name: Helix).

A shipborne version of Ka-52 Alligator helicopter was designed for Mistral-class warships ordered in France. Although the deal collapsed the Russian Helicopters Holding and the defense ministry said shipborne Alligators will be used by the Navy.

© Copyright 2016 TASS. All rights reserved. This material may not be published, broadcast, rewritten or redistributed.