a
Naval Forces News - Russia
Delivery of First Project 885M SSGN (Upgraded Yasen class) Kazan Submarine Delayed by One Year
The first nuclear-powered cruise missile submarine (SSGN) of the upgraded project 885M (code Yasen-M), the Kazan, will be handed over to the Russian Navy not in 2017 as was initially reported, but in 2018, the press service of Sevmash Shipyard which builds the submarine told TASS.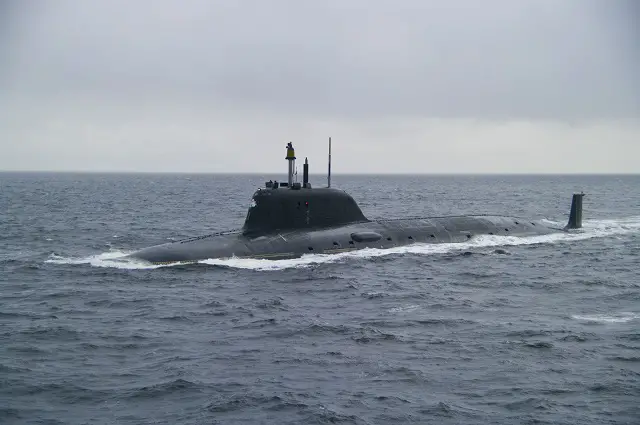 Russian Navy Project 885 Yasen-class Submarine Severodvinsk (K-560) underway

"The construction of Kazan and Prince Vladimir submarines is going according to schedule. They will be passed into Navy service in 2018,"
it said.
A military-defense source told TASS last autumn the transfer of
Kazan
would be delayed. Then Russian Navy Commander-in-Chief Admiral Viktor Chirkov and President of the United Shipbuilding Corporation Alexey Rakhmanov however said the military will get the submarine on time.
Kazan
had its keel laid at Sevmash in 2009. It is the second vessel of project 885 and the first one of the upgraded project 885M class.
The first ship of class Project 885 nuclear-powered submarine
Severodvinsk
armed with missiles and torpedoes was laid down in 1993 and delivered to the Russian Armed Forces for operational evaluation in late 2013.
© Copyright 2016 TASS. All rights reserved. This material may not be published, broadcast, rewritten or redistributed.


Link to
Project 885 Yasen-class technical datasheet