a
Naval Industry News - Russia
Sixth Project 21631 Buyan M-class Corvette Launched by Gorky Shipyard
The Gorky Shipyard in Zelenodolsk floated the sixth small missile boat of project 21631 (Buyan-M code) named Vyshni Volochek, a source in the military-defense complex said.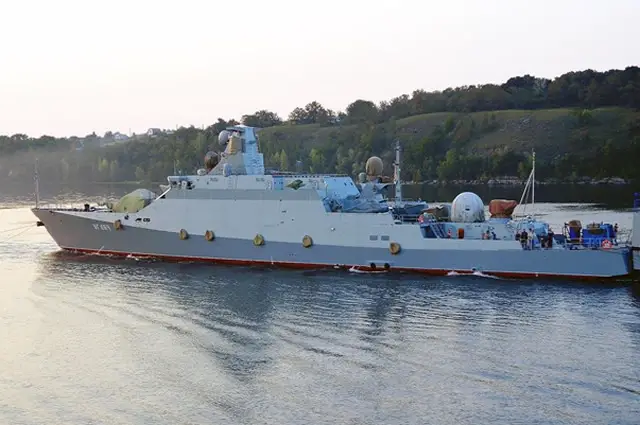 The sixth small missile boat of project 21631 (Buyan-M code) Vyshni Volochek

'The sixth carrier of Caliber cruise missiles has been floated on Monday. It is intended for the Black Sea fleet," the source said.
The shipyard has already built three boats for the Caspian flotilla and two for the Black Sea fleet. Project 21631 boats are engaged in the anti-terrorist operation in Syria.

Small missile boats of project 21631 are armed with Caliber missiles (SS-N27 Sizzler by NATO classification). They are fired from vertical launchers 3S14 with eight cells. The Caliber complex fires cruise missiles at sea (3M-54 missile) and ground (3M-14 missile) targets. Besides, the boats have a 100-mm artillery gun A-190 and small-caliber anti-aircraft artillery complex AK-630-2 Duet. The warships also have 3N-47 Gibka missile launchers. The boat has a length of 75 meters, displacement - 949 tons, speed -25 knots. Autonomous navigation is ten days and the distance is up to 2.5 thousand miles. The crew comprises 52 men.

© Copyright 2016 TASS. All rights reserved. This material may not be published, broadcast, rewritten or redistributed.