a
Naval Defense Industry News - USA
Sparton Corporation Successfully Demonstrated Their Maritime Payload Delivery System
Sparton Corporation announces the successful demonstration of their maritime payload delivery system at the ANTX (Annual Navy Technology Exercise) hosted by NUWC (Naval Undersea Warfare Center) in Newport, RI on August 16 - 18. Sparton, working closely with NUWC and industry partners, demonstrated the launch of an unmanned aerial vehicle (UAV) from Sparton's Hammerhead system. This technology provides the Navy with a capability not previously available. The demonstration provided additional opportunities to enhance a product planned for fleet use in the near future.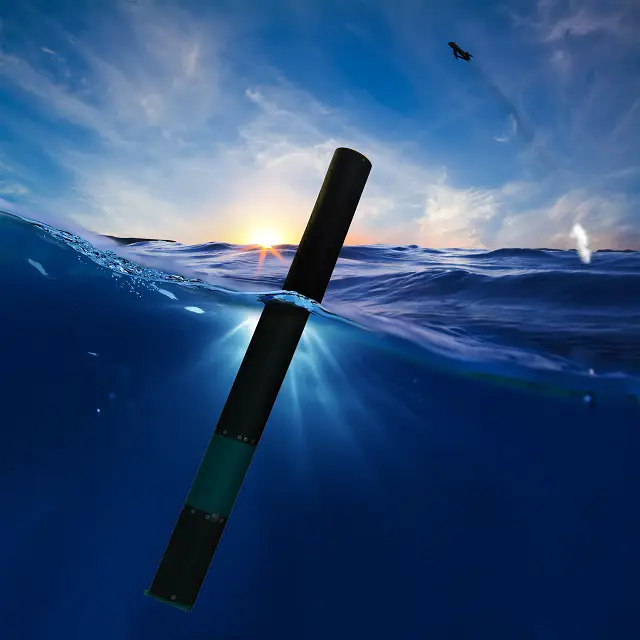 Maritime payload delivery system deploys UAV (Photo: Sparton)

Jim Lackemacher, Group Vice President of Sparton's Engineered Components and Products segment stated, "We are excited about the Hammerhead product which represents our next step in the evolution of maritime payload delivery systems and demonstrates our ability to leverage our traditional sonobuoy technologies to meet new Navy requirements. I'd also like to recognize AeroVironment for their instrumental contributions to this effort."
Comment:
Sparton's Hammerhead system can deploy AeroVironment's
Blackwing UAS.