a
Naval Industry News - France
DCNS: Sea Trials for the Sixth FREMM multi-mission frigate, the Future Auvergne for the French Navy
DCNS announced that he French Navy (Marine Nationale)'s FREMM multi-mission frigate Auvergne set sail from the Lorient naval shipyard to begin sea trials on September 26th. The FREMM Auvergne is the sixth frigate in the programme and fourth of the series ordered by OCCAr on behalf of the DGA (the French defence procurement agency) for the French Navy.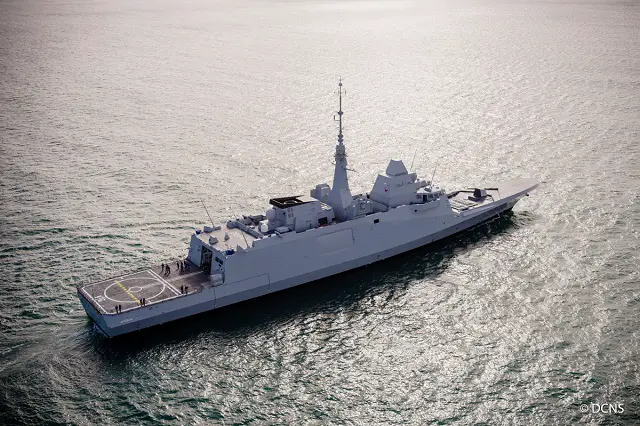 The future French Navy FREMM Auvergne (Aquitaine class) in sea trials. Picture: DCNS
The start of sea trials for Auvergne takes place just a few days following the launch of FREMM Bretagne. During this first trial at sea, the main objective is to test the performance of the frigate's propulsion and navigation system.

DCNS teams and partners, carried out the integration of sensors, weapons and combat systems swiftly thanks to the strong experience gained on the FREMM that have already been delivered. The planning optimizes the duration and the number of sorties of the frigate and thus ultimately reduces the total length of ship trials six weeks against eight to nine before. This optimized test period illustrates the passage in "serial mode" of multi-mission frigates.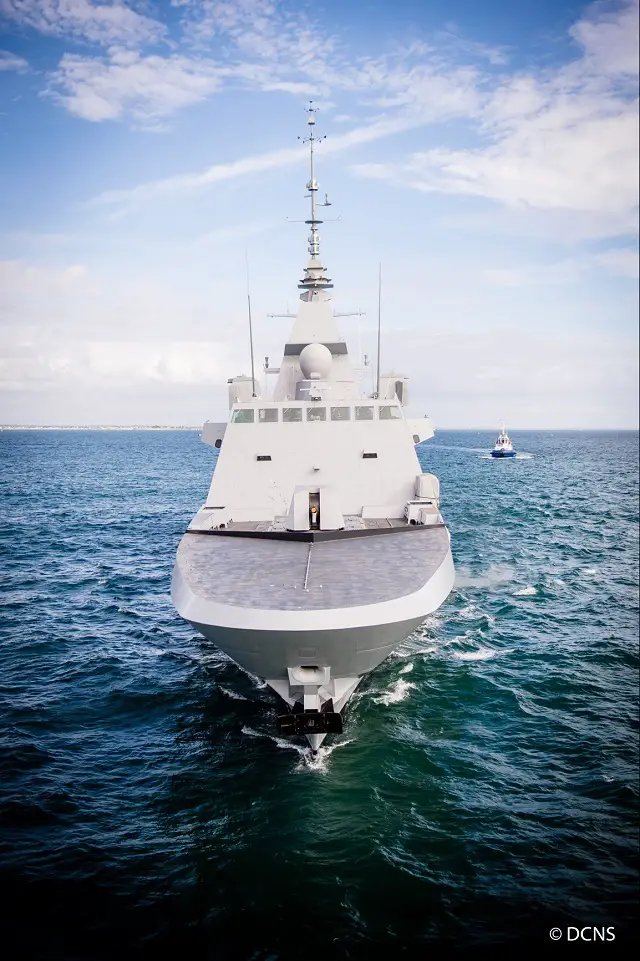 The future French Navy FREMM Auvergne (Aquitaine class) in sea trials. Picture: DCNS
For DCNS, the FREMM program ultimately represent the construction of ten frigates, eight for the French Navy. Six of them will be delivered by 2019. Two other units were sold and delivered to international customers: the Royal Moroccan Navy and the Egyptian Navy.

Link to FREMM Frigate (Aquitaine class) technical datasheet
Our comprehensive video coverage aboard a FREMM Frigate in 2014