a
Naval Industry News - Russian
Russia's 1st Project 12700 mine countermeasures vessel Alexander Obukhov starts state trials
The Project 12700 Alexandrit-class lead mine sweeper Alexander Obukhov currently under construction for the Navy at the Sredne-Nevsky Shipyard in St. Petersburg in northwest Russia has started undergoing state trials, the shipyard's press office said.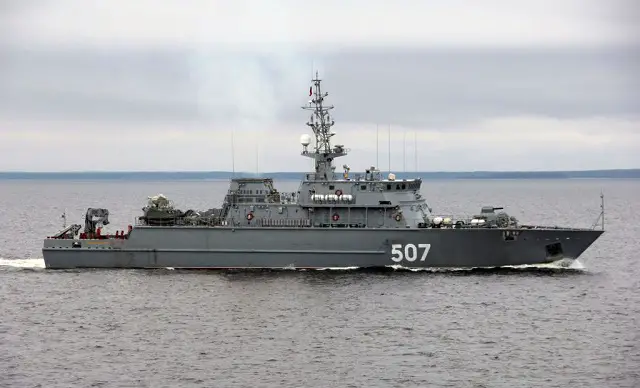 The first Project 12700 Alexandrit-class MCM vessel. Picture: Sredne-Nevsky Shipyard
"The new-generation lead mine sweeper Alexander Obukhov has begun undergoing state trials. When the state trials are completed, the ship will be delivered to Russia's Navy," the press office added.

The Project 12700 Alexandrit-class ship is a new-generation mine sweeper. The ship features a fiberglass hull, which makes it lighter and extends its service life. The Project 12700 ship can sweep mines using various sweeps and remote-controlled and self-sustained unmanned submersible vehicles. Shipyard CEO Vladimir Seredokho said in early September that the mine sweeper Alexander Obukhov would be delivered to the Russian Navy in October 2016.

© Copyright 2016 TASS. All rights reserved. This material may not be published, broadcast, rewritten or redistributed.