a
Press Release - DCI
Academic training: a record year for DCI
Paris, 14 December 2012 –DCI-NAVFCO, the naval department of DCI,is pleased with the arrival of 67 new foreign officer trainees on its school benches, which is a record in the company's history. The 67 cadets integrate DCI-NAVFCO's 2 leading programs:

- a new batch of Saudi Arabian engineer trainees have joined the ranks of the SAGEMA (Saudi Grandes Ecoles Marines) program. This 7-year program aims to train elite defense engineers who, at the end of their training, will be presented with a French military engineer's diploma, recognized on a worldwide scale.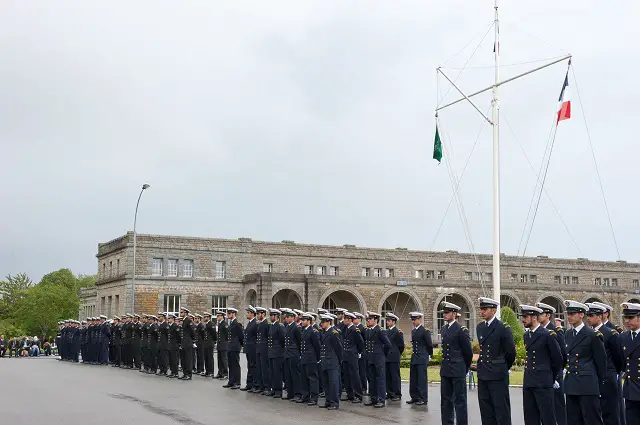 Saudi Arabian engineer trainees joining the ranks of the SAGEMA (Saudi Grandes Ecoles Marines) program
(Picture: DCI)
Another key event, the Qatar Navy and the Kuwait Naval Forces entrust DCI with the respective training of 16 and 39 young cadets, throughout a 4-year curriculum at CENOE (naval academy training courses for foreign officers). The objective of this training is to provide foreign officer trainees with military, maritime and scientific instruction enabling them to fulfil the functions of Officer Of the Watch or of Engineering Officer Of the Watch, as well as the functions of Head of Department on small ships.

« Academic training plays an essential part in structuring elite military personnel. It constitutes a central pole of DCI's activity,» declares Admiral François DUPONT, Executive Vice-President of DCI-NAVFCO. «DCI proposes comprehensive academic training programs, ranging from 1 to 7 years, in the most prestigious French military and civilian schools. Today we are proud to have 97 trainees attending the SAGEMA program and 117 future officers under training within CENOE.»

About DCI

Created in 1972, DCI is an upper medium size service provider in which the French government is the concurring shareholder. DCI now operates throughout the defense and security spectrum. Culturally close to the Ministry of Defense, DCI offers outsourcing services to foreign countries, for:

- consulting and assistance throughout the life cycle of armament programs,
- training engineering in the academic, operational and technical fields.

Lastly, DCI and its subsidiaries have been partners of the French Armed Forces for 10 years within the scope of service contracts and are endeavouring to extend their activities to European Union countries.